Prince Harry and Meghan not returning as working members of royal family
Harpo Productions/CBS, Getty Images
Duchess Meghan Markle is wearing a very special piece of jewelry in her sit-down interview with Oprah Winfrey.
Meghan is seen wearing a beautiful bracelet from the collection of the late Princess Diana. The conversation with the duchess and Prince Harry is slated to premiere on March 7 on CBS.
Before her death, the princess was seen wearing the sparkling diamond bracelet on several occasions.
It's also the same bracelet that the Duke of Sussex removed stones from to have placed in Meghan's custom engagement ring.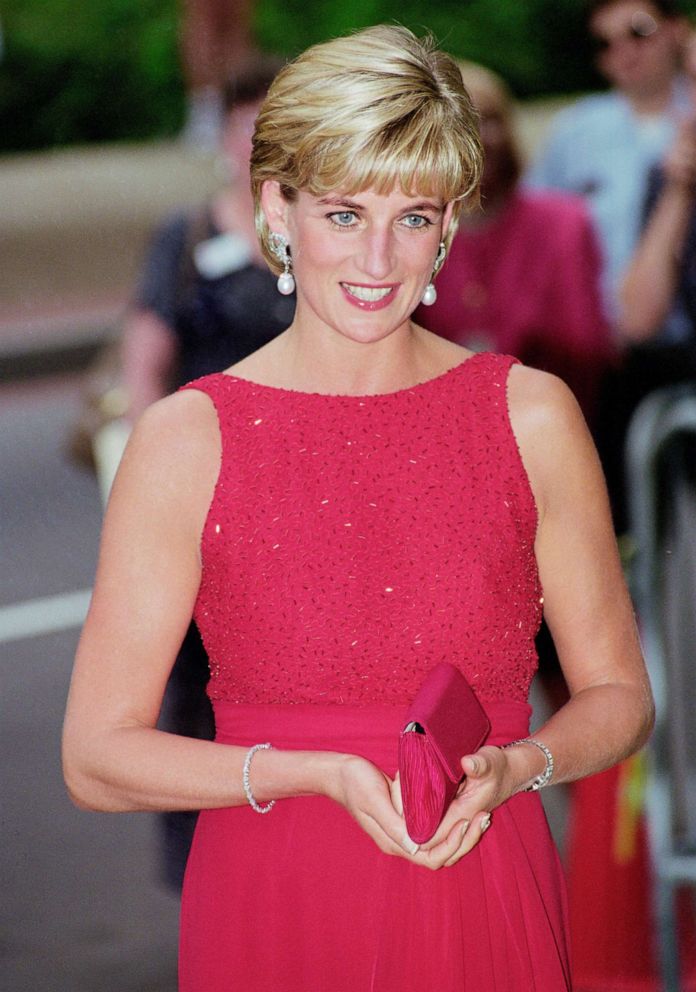 In addition to the sentimental meaning behind the bracelet, Meghan also wore a belted Armani dress that includes an embroidered white lotus flower which is symbolic and associated with themes such as rebirth and spiritual enlightenment, according to an explainer shared by Binghamton University.
She completed the look with a necklace and a pulled-back updo hairstyle.
The Duchess of Sussex was spotted wearing Diana's bracelet during a trip in 2018 to Fiji.
While the full interview isn't set to premiere until Sunday, CBS has released a quick teaser video that includes a glimpse of what was captured during the candid interview.
During one of the clips, Winfrey says there was "no subject that was off-limits." She also asks Meghan if she was "silent or silenced."
Prince Harry and Meghan reveal details about their decision to exit their roles as royals in the upcoming primetime special.