Halima Aden has donated her time to create stylish masks for hijab-wearing medical professionals that are working on the front lines of COVID-19.
Partnering with Anywear, a female-founded AI tech company working to reduce the negative environmental impact created by the fashion industry, Aden has co-created a range of matching hijab, face covering, and turban offerings.
"There are so many women who wear the hijab working in hospitals and it's imperative that they are able to have some kind of comfort and relief as they work countless hours, especially now during the pandemic," Aden said in a statement. "This layer adds comfort and allows any woman who wears the hijab to connect the face-covering behind their headscarf or turban with a comfortable headband with buttons."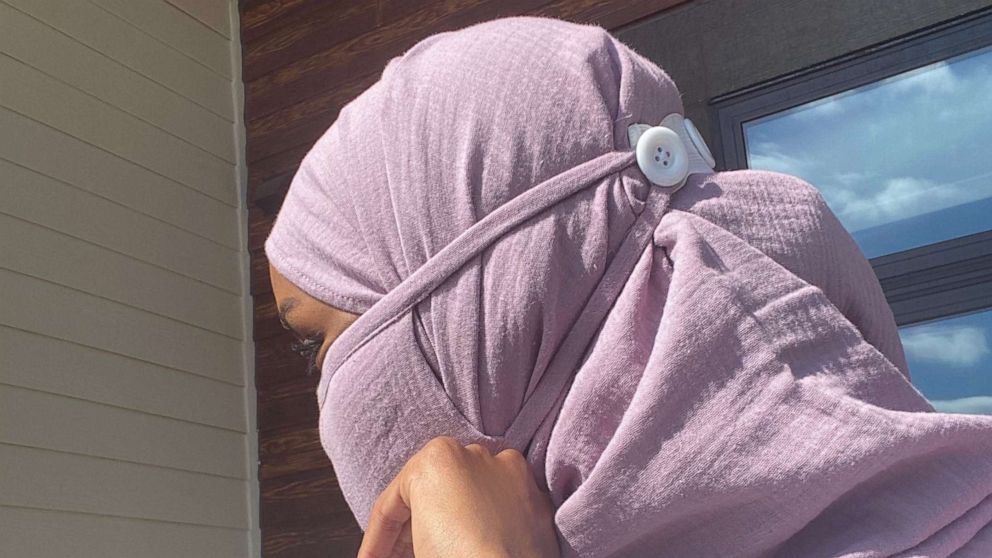 Anywear is currently working with Allure on a "Banding Together" project to provide relief to front-line workers who have been experiencing skin irritation. The brand is also working closely with medical professionals nationwide to create PPE that will help to ease pain and discomfort.
In addition to several other collaborations with elite leaders within the beauty and fashion industries, such as celebrity makeup artist Daniel Martin and celebrity hairstylist Nikki Nelms, Anywear found Aden to be the perfect person to tap for their hijab and turban sets.
"As someone who worked at the St. Cloud, Minnesota hospital cleaning patient rooms, even seven months into my modeling career, finding a way to help frontline workers was important to me," Aden said in a statement.
She also adds, "These women no longer need to go to the bathroom to privately readjust their scarf and remove the face covering from under their scarf and behind their ears. Every minute counts right now in our hospitals and this not only adds a layer of comfort but also saves time for hijab-wearing women.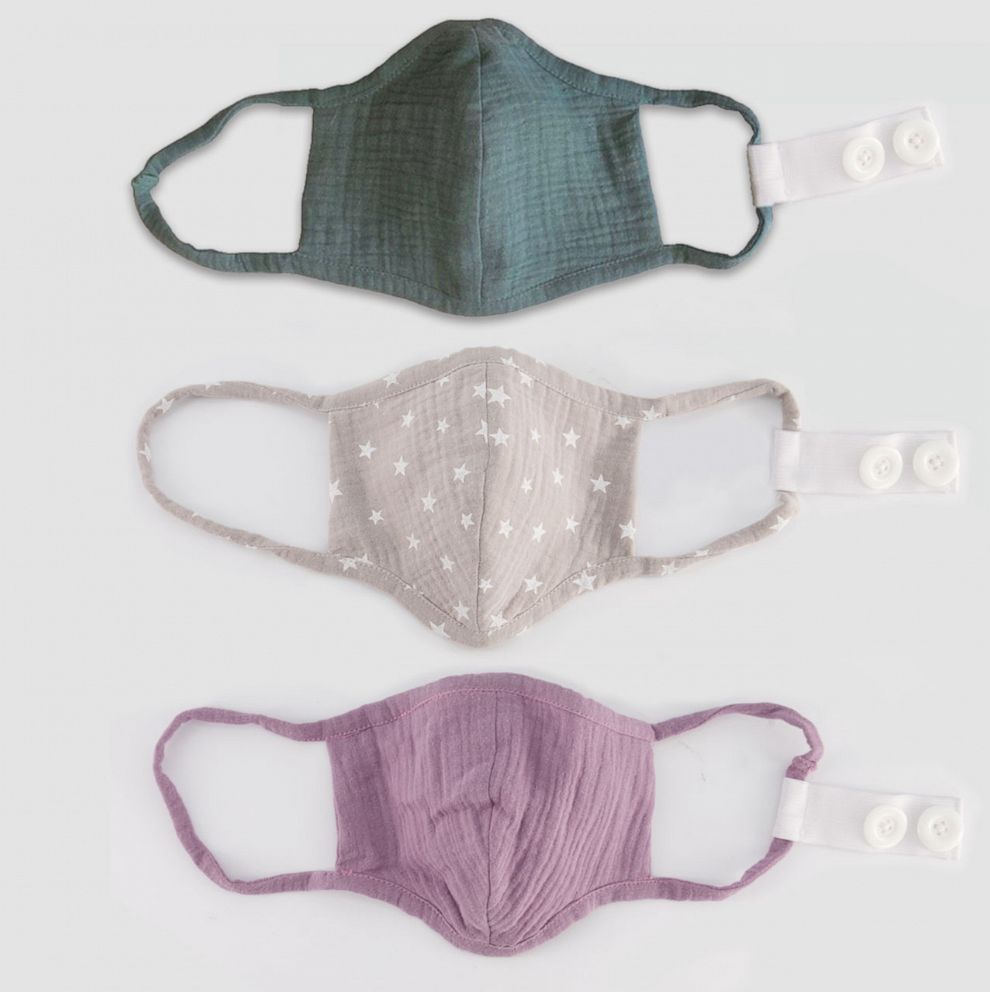 The items that Aden has helped design start at $40, and for every set sold, a headband with buttons or medical cap with buttons or a Hijab/turban -- which was designed with Anywear's front-line worker committee -- gets donated to hospitals in need.
Items from the line are available in everything from cool neutral tones to beautiful pastels and also come in soft organic tetra fabric.
Emily Shippee, Anywear co-founder and managing editor at Condé Nast for Teen Vogue, is the daughter of front-line workers. While reporting about medical workers fighting COVID-19 across the United States in a feature for Allure titled "Faces of America," she was struck by the ways health care workers are suffering from physical pain caused by wearing uncomfortable masks during long shifts. As someone who formerly worked at Allure, a brand that she says prioritizes self-care, Shippee noticed the opportunity to find a way to provide relief.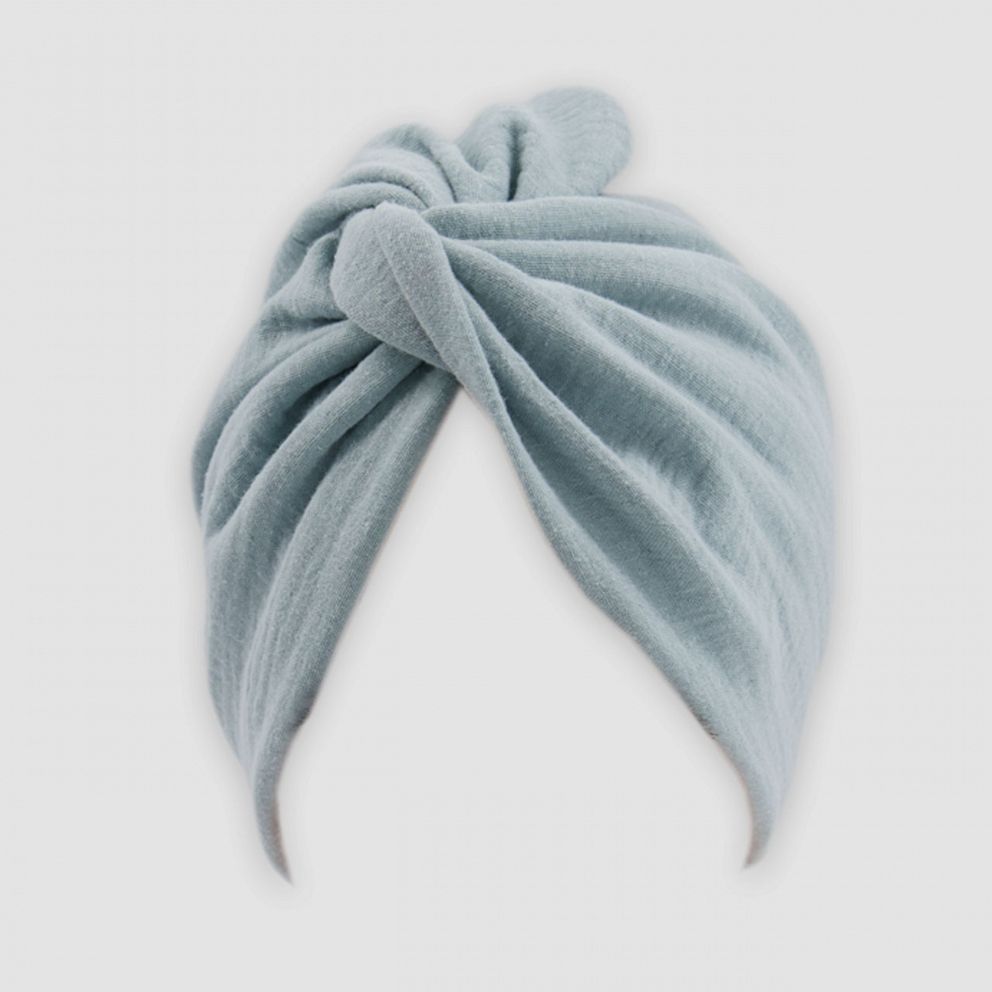 "Now more than every inclusivity should no longer even be a topic of discussion, it is a given important and essential aspect of every business in order to have success or mean anything in this world," Shippee told "Good Morning America."
She continued, "Halima having formerly worked in a hospital and her platform and values made the collaboration a no-brainer. We hope to bring these into the hands of many hijabi frontline workers so they can comfortably wear their medical masks."