I got a Mulan-inspired makeover at Walt Disney World
I always wanted to look like a Disney princess while growing up, but not just any Disney princess. I wanted to look like a fierce warrior princess, like Mulan.
Recently, that wish came true for me at Walt Disney World. My younger self would be screaming.
My favorite warrior princess
Being half-Chinese, I was always obsessed with the movie "Mulan." I'll never forget the first time I saw the animation. I was 5 years old and I fell in love with her strength, her kind nature, her hair and, of course, her hilarious guardian Mushu.
I even had a Mulan lunchbox that I'd bring to school.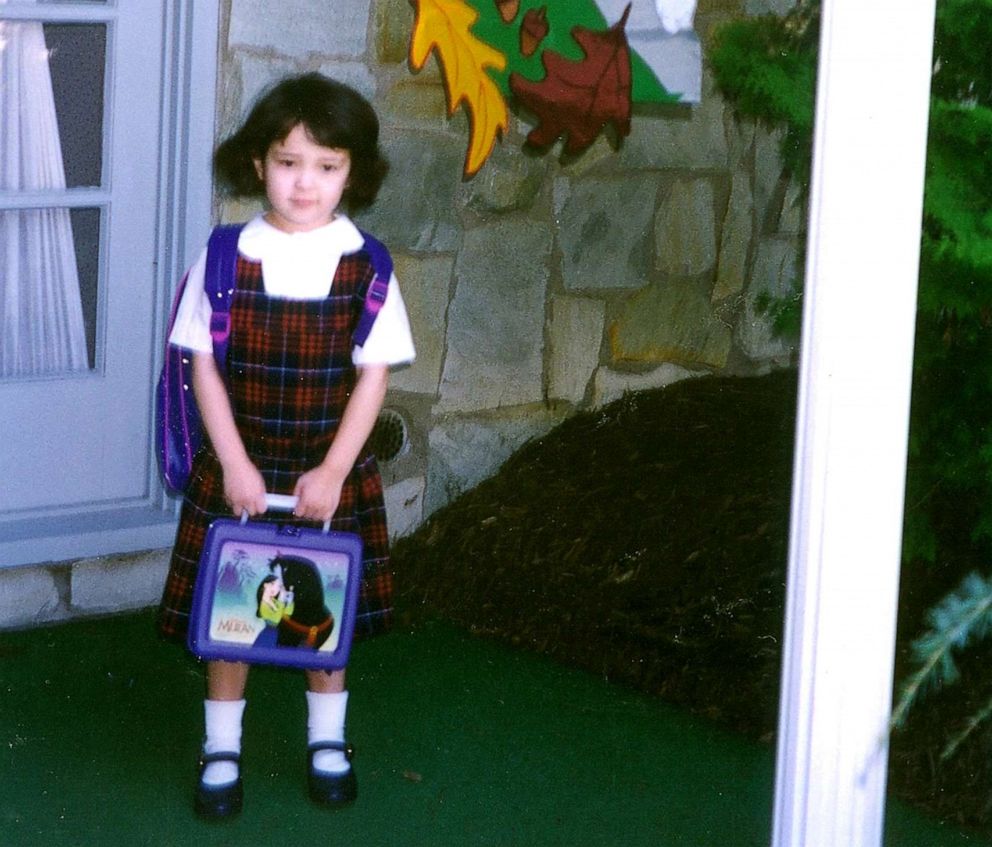 Character couture
You can imagine how excited I was to learn that I could get a Mulan-inspired makeover at the Ship Shape Massage Salon Fitness at Disney's Yacht Club Resort at Walt Disney World.
Not only can guests treat themselves to manicures and massages at the spa, but they can get "Character Couture" makeovers inspired by their favorite Disney characters.
"Our Character Couture makeovers can be inspired by any of our characters, from Marvel to our Disney princesses as well as to our Star Wars and beyond characters," Nicole Tindle, guest experience manager at Walt Disney World's Spas and Salons, told "Good Morning America."
The salon stylists base the guests' looks on their personality as well as their interest in the character.
"Here at Walt Disney World, we are storytellers by nature and this helps our guests become immersed in our stories," Tindle said.
'Who is that girl I see?'
I love all of Mulan's looks in the movie, but I decided to get a makeover based on her look in the scene where she sings "Reflection."
The stylists at Ship Shape Massage Salon Fitness painted my nails red, put my hair in two buns inspired by Mulan's hair, gave me some red lips and pink blush and topped it off with some pixie dust.
I was shocked when I looked in the mirror and saw the final look. I can't believe that I got to embody one of my biggest role models for the day!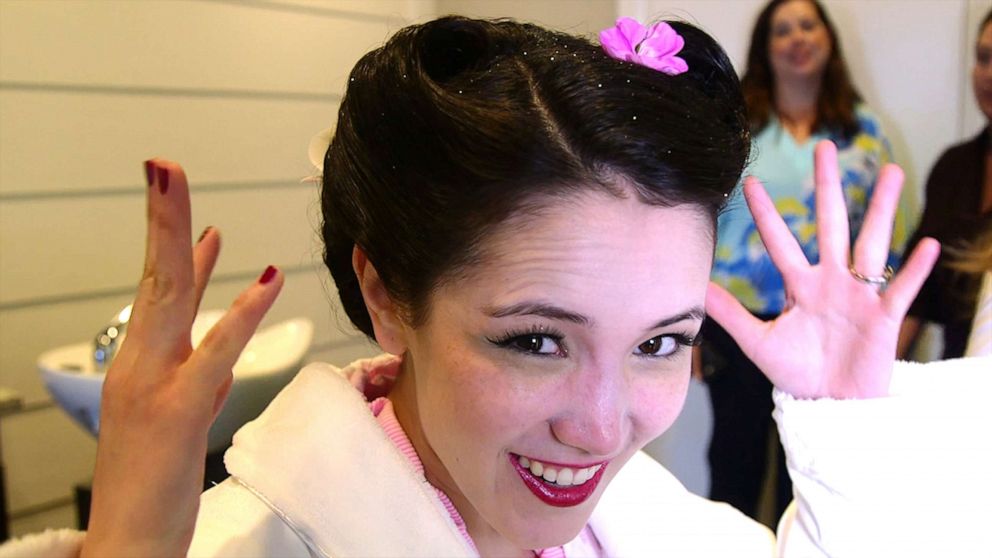 See, princess makeovers aren't just for kids at Walt Disney World!
Disney is the parent company of ABC News.