The biggest icons of the '90s runway reunited once again this week to kick off London Fashion Week with a catwalk bang!
Naomi Campbell, Cindy Crawford, Linda Evangelista and Christy Turlington stunned the crowd at Vogue World: London by sauntering out hand-in-hand while Annie Lennox performed a rendition of her 1983 Eurythmics hit "Sweet Dreams."
(You can see the moment the musical interlude starts and the backdrop opens up for the stunning reveal in this clip, just after the 57:30 mark.)
After pausing for a round of applause, the music kicked back in full force and the models each took off to complete individual laps showing off their glam looks: Campbell wowed in a shiny, emerald dress with cutouts, Crawford was breathtaking in a beaded, sheer midi dress, Turlington shined in a glimmering one-shoulder look and Evangelista radiated "belle of the disco ball" vibes in a gorgeous, flowing silver gown.
Lennox and her backing choir kept the music going as the supermodels completed their laps around the room, breaking back into the song's chorus as they ascended the stairs and collected huge red rose bouquets before everyone came together for a rousing finale to the show.
Turlington and Crawford sported more casual looks while arriving ahead of the show, while Evangelista continued her recent love affair with suit separates by rocking a tux over a black tent dress.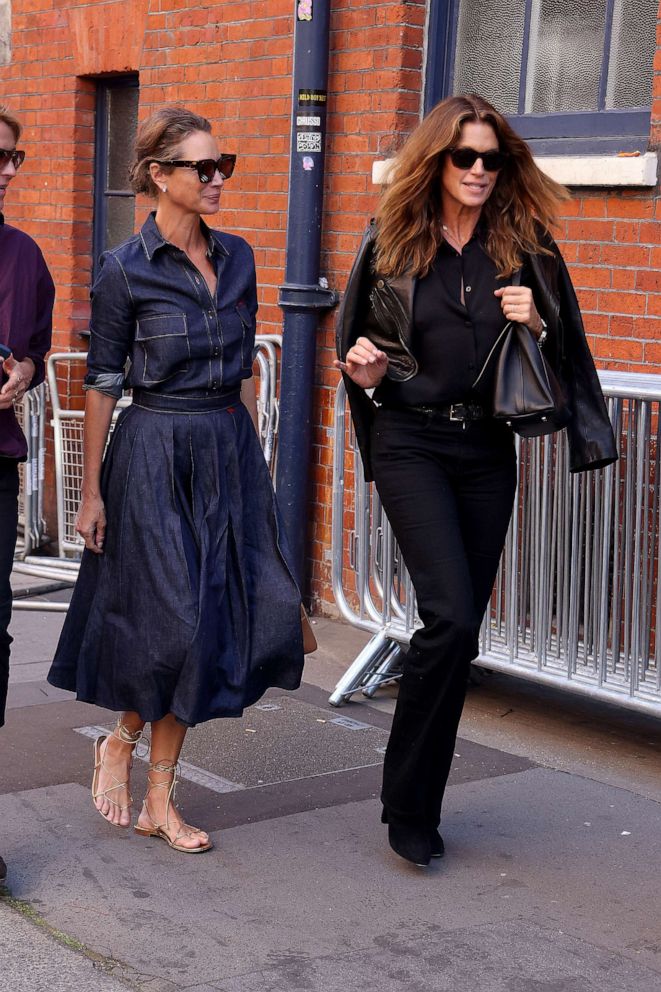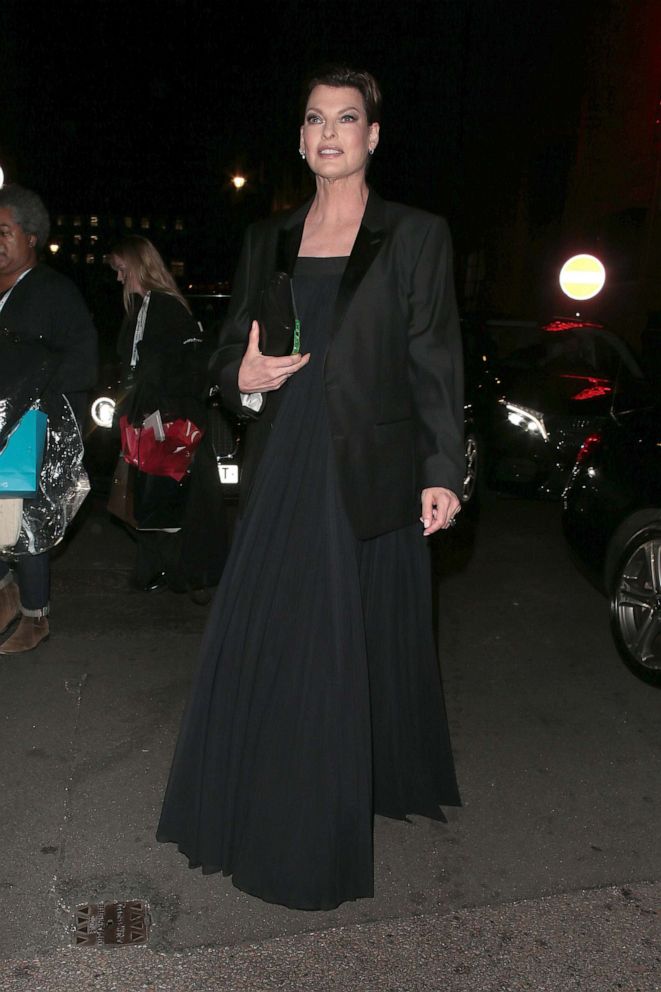 The four supermodels will appear together in an upcoming documentary titled "The Supermodels," set to premiere Sept. 20 on Apple TV+. The film will cover their fashion beginnings in New York and follow their careers through today.
Watch the trailer here.