If you are looking for hair inspiration, face-framing chunky highlights are a popular trend to try now.
This nostalgic look, worn in the past by notables such as political activist Gloria Steinem and R&B star Mary J. Blige, is making a vibrant return and popping up all over social media.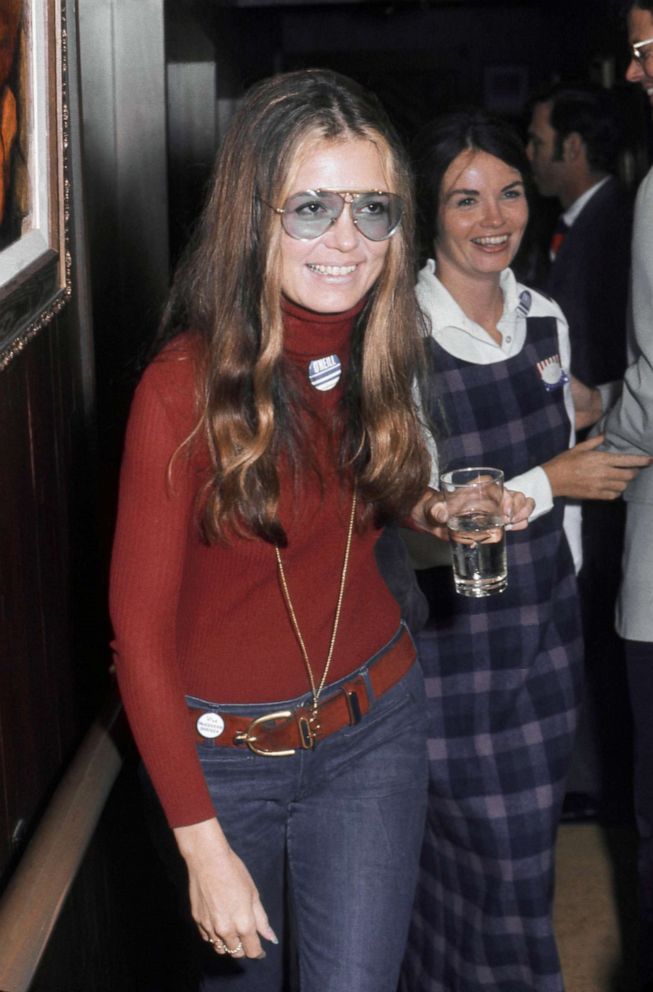 Several celebrities such as Beyoncé, Dua Lipa, and Jennifer Lopez have given this retro hairstyle a go as well.
Most recently, reality star Kylie Jenner showed off her mix of blonde in brunette strands in a photo posted on Instagram.
"The nostalgia of grunge and bold looks are taking over the soft and blended look from years prior," professional hairstylist and Redken certified hair colorist Hannah Yoo told "Good Morning America."
She adds, "We are ready to create a bolder statement with hair -- especially now with people staying home. We are ready to try a new look."
For bolder lines and more contrast, Yoo recommends foiling back-to-back slices of hair lightener and a dark contrasting color in between as opposed to a soft sweeping motion of balayage highlighting.
Experts agree that this is a look you should save for a professional to do on your hair, ahead, we have compiled everything from pretty pink streaks to gorgeous green hues to consider adding to your summer look.
Instagram: @han_uhh
"Fresh chunky stripe bangs. Who dis?," said Yoo in a post showing off her lovely chunks of green.
Instagram: @styledbyjustinebianca
She's pretty in pink!
Instagram: @sabletoothtigre
Sable Young credits hair colorist Elizabeth Hiserodt of Cutler Salon in NYC for her stunning blonde and black bob look.
Instagram: @destiny.does.hair
Los Angeles-based colorist Destiny Duran is responsible for creating this gorgeous green highlighted coiffure.
Instagram: @arlettolmosv
This sleek look is super chic and sweet.
Instagram: @haleytalton.hair
Chunky highlights + beach waves equal a summer style we want in on.
Instagram: @kateelisabethxo
Like Kate said, "dye ur hair pink. just do it."
Instagram: @maggiemh
Can't pick one color, why not try a stunning swirl of a few hues?!
Instagram: @francashairgallery
Channel your inner rock star with this edgy flow of highlights.
Instagram: @kelcie.lord
This alluring subtle take on the trend can transcend seasons.
Instagram: @sydneydlcruz
Bouncy curls and bright highlights -- a winning combination!