Badgley Mischka designers share details on Robin Roberts' and Amber Laign's wedding looks: They 'fit together like a glove'
Inside Robin Roberts and Amber Laign's wedding day
ABC News Photo Illustration, Badgley Mischka, Chris J. Evans @chrisjevansphoto
After 18 years of love, "Good Morning America" co-anchor Robin Roberts and Amber Laign tied the knot last week in an intimate and magical backyard wedding ceremony surrounded by their family and close friends.
Adding to the magic, Roberts and Laign each wore wedding gowns custom-made by designers Mark Badgley and James Mischka.
"It was magical working on this project and these designs -- magic is just who these two women are," Badgley told "Good Morning America."
The dresses were were unique to Roberts' and Laign's personal styles, the designers said, but also "fit together like a glove."
Roberts stunned in a crepe, shoulder-baring gown adorned with a rhinestone neckline and Laign glowed in a draped satin gown with a tulle train.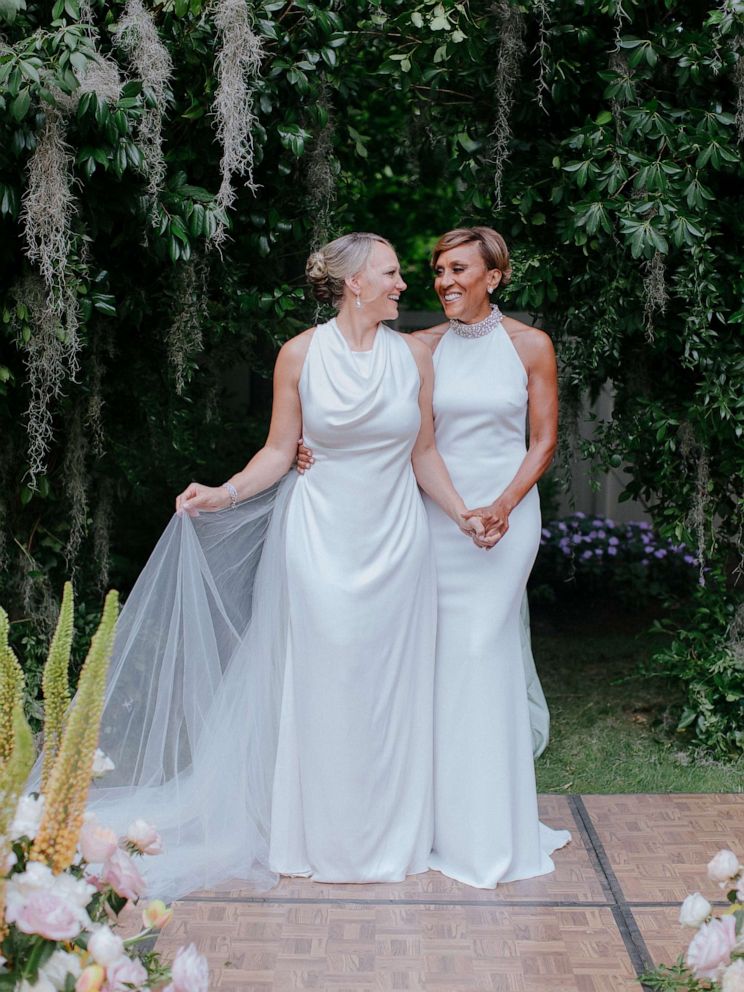 Details in the design process
Badgley and Mischka, who have worked with Roberts for several years, said it was an honor to be part of the brides' special day.
"We have worked with Robin for several years for star-studded events like the Oscars and more, but it was an especially heartfelt and emotional moment when they asked us to do their wedding looks," Mischka said.
Badgley added, "It was the ultimate compliment."
The designers said their team spent about three months working on sketches and holding discussions.
"We started off with a million sketches, details, fabric swatches, textures -- then we all sat down together and dug in," Badgley said. "We built the dresses along the lines of the silhouette that each of them loved."
"Robin's style is very simple, she's so statuesque. She loves a stoic and classic look. We also know from working with her in the past that she loves the racer back that shows off her beautiful figure and makes her look very powerful and glamorous," they said. "There were only a few slight tweaks in our original sketch for Robin."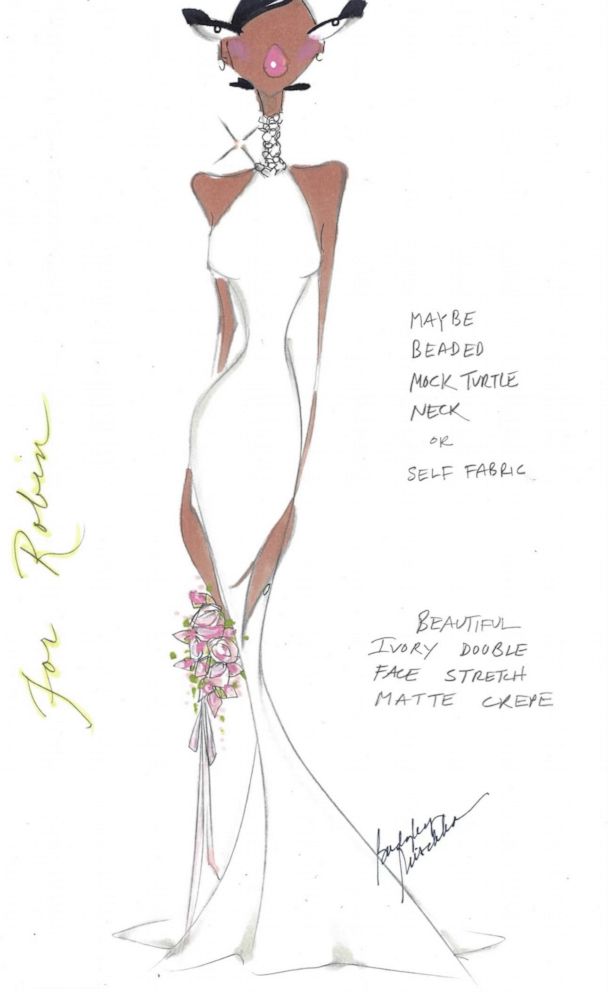 The design duo said Laign preferred something more ethereal and romantic.
"Amber shared with us that she loves vintage style and romance," Mischka said. "She prefers something slightly softer than Robin."
"Oh! and most importantly, Amber loves to dance -- so we cut her a slit," they added with a laugh.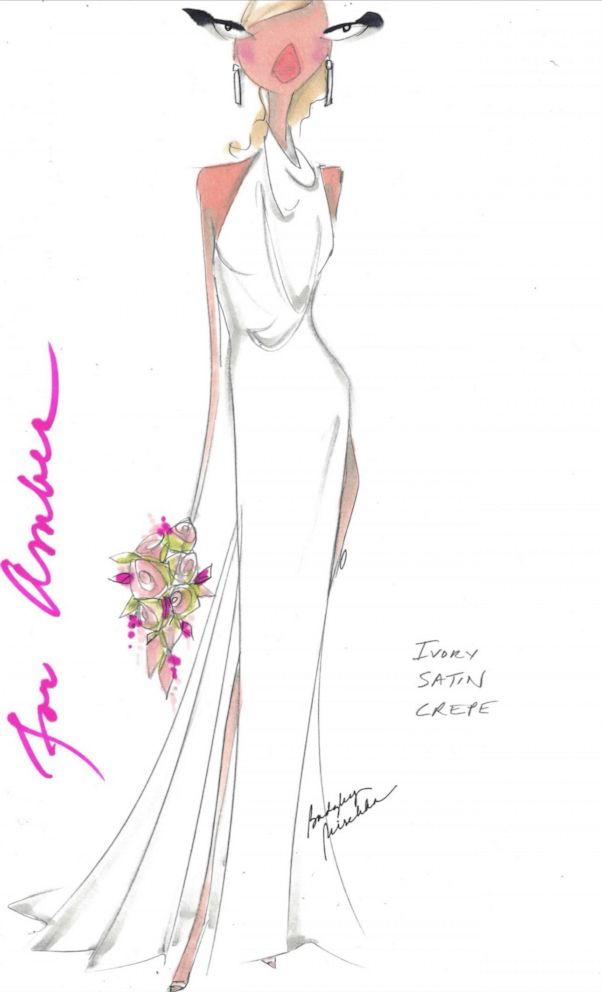 Final fittings were "romantic and charming"
Once the looks were locked in, the dresses were completed three months before the wedding day.
The couple did some of their wedding dress sessions together, but kept their final choices and final fittings a surprise.
"The final fittings were very romantic and charming because they didn't want to see each other in person in their gowns until the wedding day," Badgley said.
Both Badgley and Mischka described watching the chemistry between Laign and Roberts as seeing a fairytale unfold.
"It was their body language. They didn't even have to talk to each other, and you felt it. The twinkle in their eye -- they know each other so well," they added. "The funny little giggles, the moments of silence. There would be hush in the room and then you would see the tears and the smiles -- it was always magical watching them together."
The designers added that when Laign and Roberts FaceTimed them the day of the celebration, the dresses, hair and makeup, jewelry and more brought their vision to life in a way they couldn't have imagined.
"We were truly honored to be asked to do this," they said.