Sephora's latest campaign is an awe-inspiring ode to Black beauty.
The LVMH-owned beauty retailer has partnered with international innovation consultancy company R/GA to launch "Black Beauty is Beauty," which sheds light on the significance of Black beauty with an additional spotlight on the culture, people, products, tools and trends that have played an integral role in shaping today's ideals of modern beauty.
The campaign also incorporates a powerful 60-second film directed by Oscar-nominated filmmaker and artist Garrett Bradley that displays everything from Black beauty inventions to nostalgic Black mother-and-daughter hair moments.
"Our goal here was to really have people stop and have a 'did you know?' moment," Abigail Jacobs, Sephora's SVP of integrated marketing and brand, told "GMA." "It really was about looking at the history and the culture within beauty that comes from Black community, and both paying homage and celebrating that, but also inviting everyone to participate in it as well."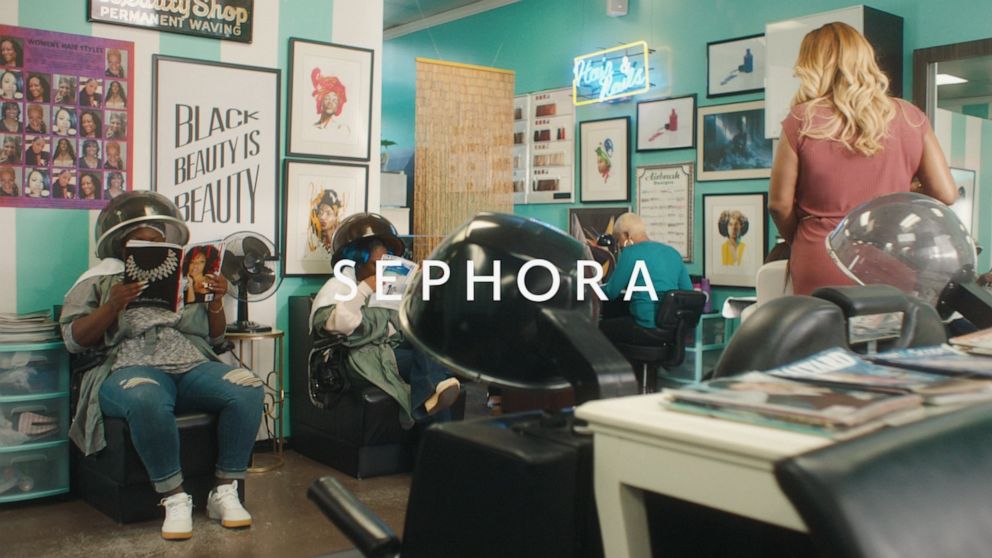 Shannon Washington, R/GA's SVP and executive creative director, also elaborated on the campaign's efforts to display how many people have been active participants in Black beauty culture for most of their lives without possibly realizing it. "There's a Black lady in your bathroom," she joked.
"I can think of three Black creators that created tools that most people use every day," added Washington. "From a hairbrush to a curling wand, to the reason why people are into glitter right now."
Last June, Sephora was the first brand to commit to the 15% Pledge, which is a nonprofit organization that pushes for brands to pledge at least 15% or more of their shelf space to Black-owned brands.
Today, they are holding true to their initial commitment along with a variety of other intentional initiatives, such as the brand's latest campaign.
Jacobs and Washington explained that Sephora has continued to increase its inclusivity efforts, saying the brand's goal isn't to be performative.
At the end of July, the personal care and beauty company released an update on its progress toward more diversity, equity and inclusion.
A few key findings include that Sephora has confirmed that it will more than double its assortment of Black-owned brands by the end of the year -- after initially only carrying eight in June 2020.
The brand also adapted its 2021 Sephora Accelerate brand incubator program to focus on specifically cultivating and launching BIPOC-owned brands at Sephora. A few standout brands included by the company are Kulfi Beauty, Hyper Skin and Glory.
Kulfi Beauty founder Priyanka Ganjoo opened up to "GMA" about never seeing herself represented in the beauty industry and having a goal to launch her brand to create a space where South Asians not only felt seen, but celebrated.
"When I found out that the 2021 program would be focused on founders of color, I was really excited to have the opportunity to work and learn alongside other founders who are making the beauty industry more inclusive," said Ganjoo.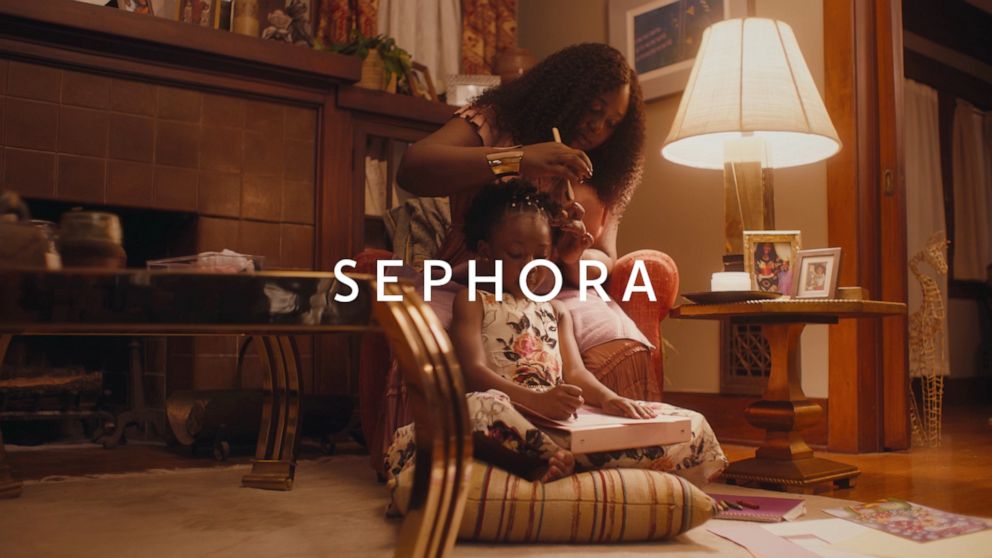 She also reflected on feeling like she belongs to a community after completing the Sephora 2021 Accelerate program.
"I have had the chance to sit down with industry experts and other founders at Sephora who have provided incredible insight and guidance on everything from messaging, to packaging, to business development and fundraising," Ganjoo added. "Having the support of Sephora has given Kulfi Beauty a larger platform to connect with new brand fans and beauty lovers."
The commitment from Sephora to launch Kulfi Beauty as one of its featured brands has also given Ganjoo the space to focus on other long-term projects without having to stress about finding the right retail partner.
In addition to Sephora pledging to further amplify Black-owned brands, the company has turned inward to address workplace culture by creating 19 new inclusivity training modules, focusing on anti-racism, unconscious bias and cultural allyship.
These modules are required to be taken by all Sephora retail employees, and also include a series that trains all employees to recognize and mitigate their unconscious biases.