In recent months, Sofia Richie Grainge's style has taken the internet by storm.
Her looks can be described as both classic and on-trend, exemplifying "quiet luxury" with pieces that are polished and sophisticated but also effortless.
Most notably, Richie Grainge stunned in multiple bridal outfits at her wedding to husband Elliot Grainge in April. She wore three custom Chanel dresses, including a high-neck, long-sleeved Chanel Haute Couture gown with beaded embroidery for her rehearsal dinner and a halter dress with a clean updo for the ceremony.
Now, the newlywed has landed the cover of "Town & Country" magazine, donning a black Chanel top and skirt with feature details and a Chanel handbag. The look is complete with a large black Ellen Christine Couture hat and David Yurman bracelets.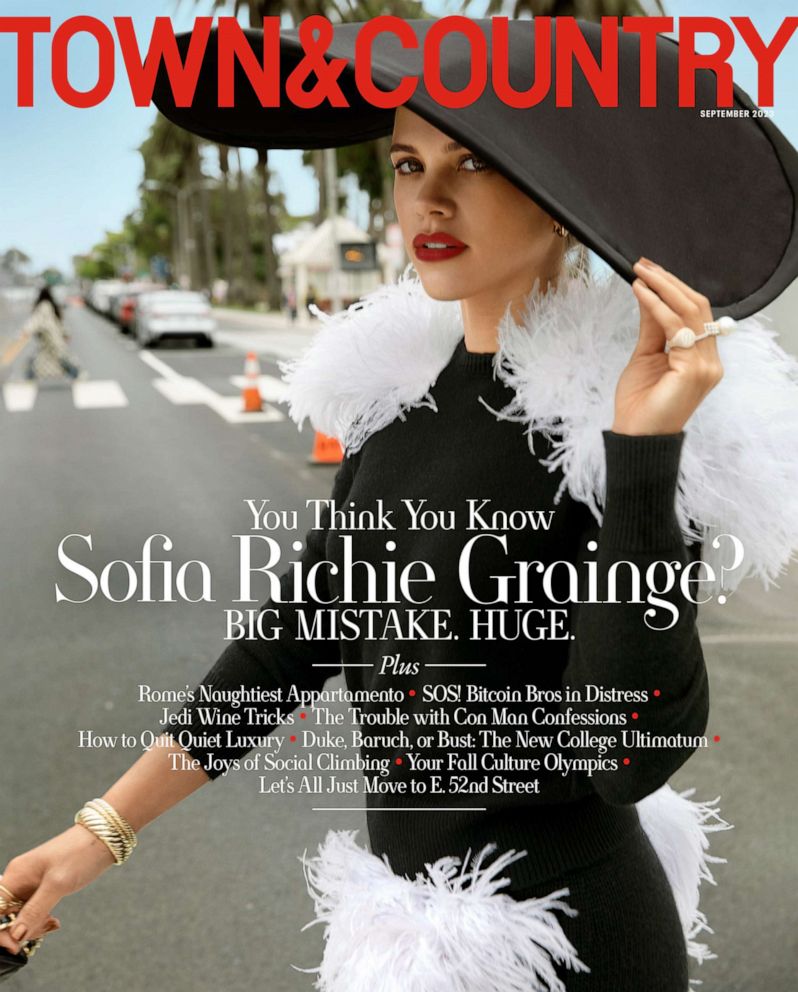 Inside the magazine, Richie Grainge poses in an array of enviable looks, including a copper Hermes dress, a black, low-back Valentino gown and a Michael Kors Collection sequined gown with a pop of red lipstick.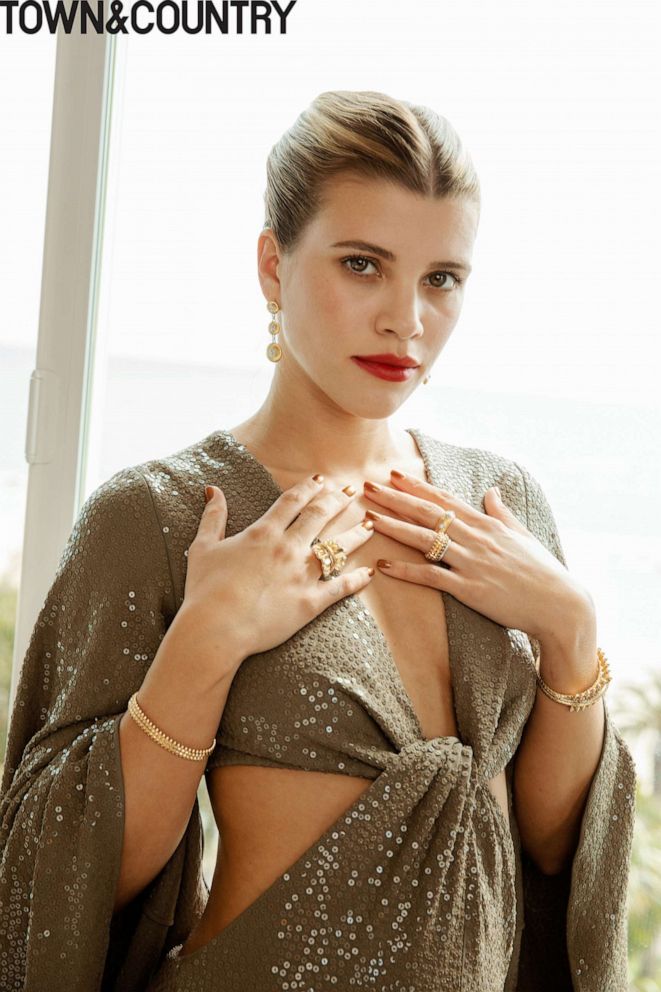 In her accompanying interview with "Town & Country," Richie Grainge spoke about developing her aesthetic.
"The evolution that I personally wanted to have with my style -- that has been a focus for me for the past two years," she said. "I thought about what makes me feel the most confident in myself as a woman. And when I dressed a bit more sophisticated was when I felt the most empowered. So I embraced that."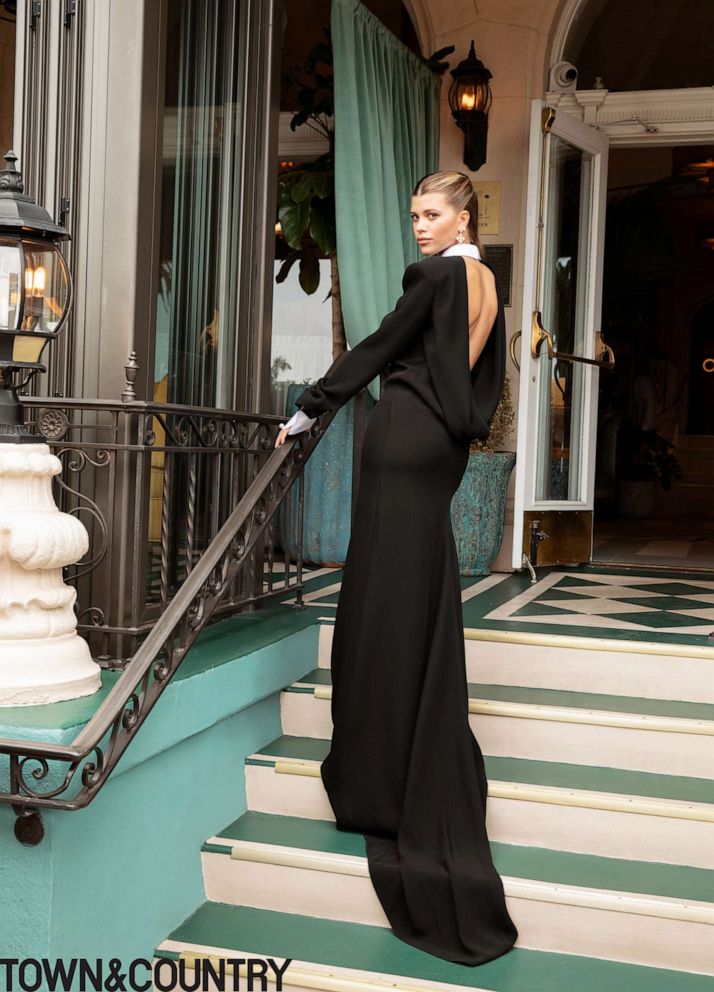 Richie Grainge also discussed the details of her wedding. "I wanted it to feel timeless," she told the outlet. "I pored over photos of classic royal weddings and pulled in little things that I wanted."
When it came to her wedding dresses, Richie Grainge explained that all of her looks fell into place once she started working with Chanel.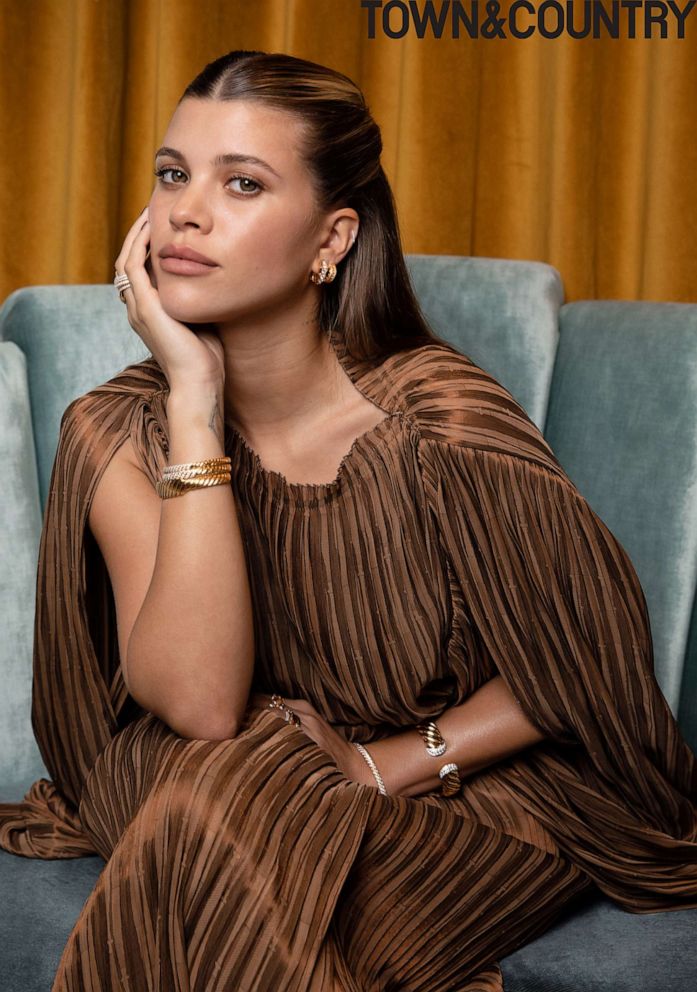 "I was desperately looking around for a wedding dress, and Chanel had been my favorite designer forever. So someone said, 'Why don't you do Chanel?' And I was like, 'Oh, I wish it was that easy.' And then we said, 'Well, why don't we ask?' We reached out, and they were kind enough and open enough to do one dress, the wedding dress. And then that kind of segued into, 'Okay, how am I going to ever find another designer for my rehearsal dinner that could balance out Chanel?' So I went back to them, and I was like, 'Feel free to say no... but would you mind doing another?' They were so sweet, they did a couple more pieces."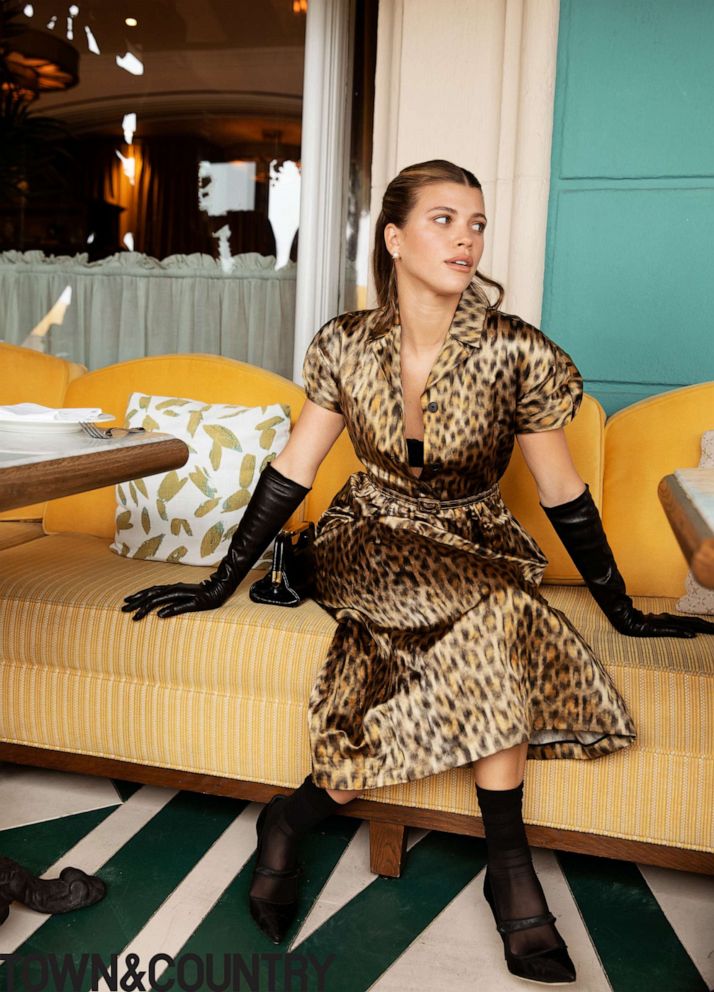 As for what's next, Richie Grainge said she plans to announce her own fashion line, with a 2024 launch.
"If you like my Instagram, you'll like this," she said.