Ariana DeBose opens Tony Awards with dance number, highlighting WGA strike
Michele Crowe/CBS via Getty Images
The 2023 Tony Awards were a special time for Jennifer Grey's family.
During the pre-show telecast ahead of the 76th annual awards ceremony, the "Dirty Dancing" actress, 63, presented her father Joel Grey with a lifetime achievement award.
"Hi, friends of my dad. I'm Joel Grey's daughter -- my name's Jennifer," she began, calling it "such an amazing honor" to be able to share this moment with her father.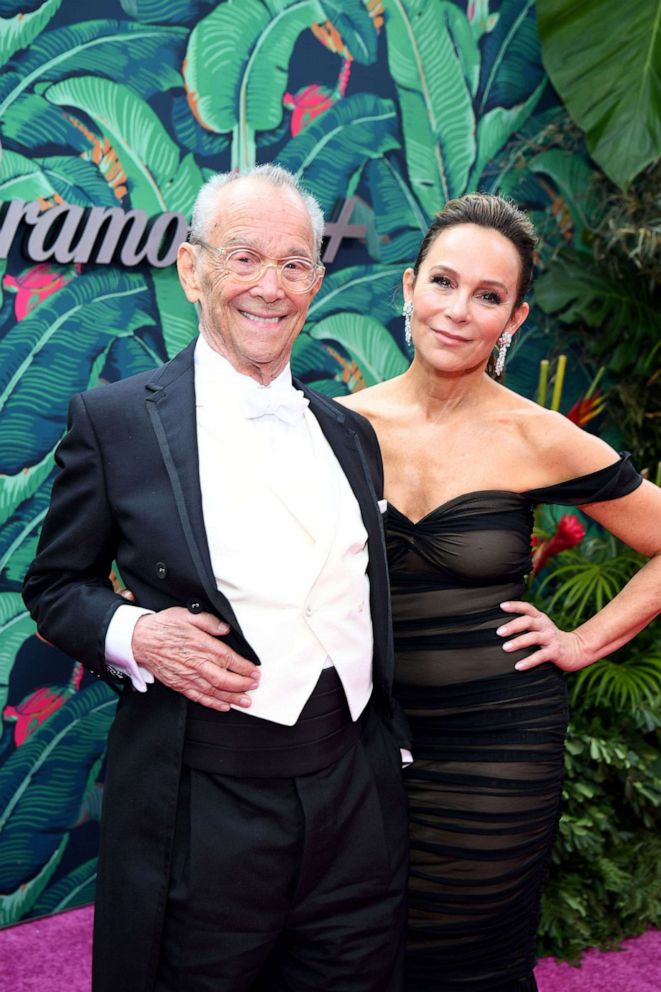 Joel Grey, 91, performed a bit of the song "Willkommen" from "Cabaret" when he took to the mic, giving the audience a taste of the legendary role of The Emcee he originated in the show's 1966 original Broadway run, for which he won the Tony for best featured actor in a musical.
He later starred in the 1972 film adaptation, with the character's title changed to Master of Ceremonies, and earned an Academy Award and Golden Globe for his efforts. The actor then reprised the role in the musical's 1987 Broadway revival.
Jennifer Grey shared a photo with her father in the car on their way to the Tony Awards and later posed alongside him on the pink carpet.