'iCarly' star Jennette McCurdy opens up on healing from writing her new memoir, 'I'm Glad My Mom Died'
Jennette McCurdy gets candid about life as a child star in new memoir
Chris Pizzello/Invision/AP
Jennette McCurdy, who is known for her role as Sam in the popular teen sitcoms "iCarly" and "Sam & Cat," is opening up about what she says was the dark reality behind the fame and glamour of her television days and experiencing abuse from her late mother.
In her new memoir, "I'm Glad My Mom Died," the former TV star reflects on the emotional abuse she says she experienced during her upbringing with her mother, Debbie, who died from cancer in 2013.
McCurdy, 30, writes about her mother's controlling habits, from calorie counting McCurdy's food -- which she says triggered eating disorders for the "iCarly" star -- to her mom giving her showers until she was a teenager.
The actress spoke about how writing the memoir altered her perspective toward her mother during an appearance on "Good Morning America" on Tuesday.
"Grief for me toward my mom used to be really complicated," she explained. "I'd feel angry and confused at why I felt angry that I was grieving her."
"I felt like she didn't deserve my tears and my sadness since she was abusive, but it simplified in a really relieving way and now feels like I'm able to just miss her and I think that is only possible because of the healing that happened through the writing of the book," she added.
When asked if she misses her late mother, McCurdy said she does at times. However, she admitted that she would not have written the memoir if her mother was still alive, as she believes she would still have her "identity dictated by her."
She also addressed the book's particularly pointed title, saying she understands it's not for everyone but feels that those who have also experienced abuse from their parents will understand it.
"I get that it's attention-grabbing but it's also something that I mean sincerely," she explained on naming her book, "I'm Glad My Mom Died."
"I'm not saying it at all in a flippant way and while the response might be divided, I really appreciate the positivity that I received from a lot of people and the support that I received from a lot of people," she continued.
She went on, "I think that anybody who has experienced parental abuse understands this title and I think anybody who has a sense of humor understands this title. And I'm not so concerned with the opinions of anybody else because this book is not for them."
In the memoir, McCurdy also alleges that one person, whom she refers to only as "the creator," offered her alcohol when she was underage and that he gave her a back massage.
When "Sam & Cat" was canceled after only one season, McCurdy writes in her book that Nickelodeon attempted to arrange a $300,0000 "thank you" parting gift for her only if she agreed to never publicly speak about her experiences at the network. McCurdy said in her book that she didn't accept the money.
When asked on "GMA" about that specific allegation that Nickelodeon offered her money, McCurdy directed people to read the book.
"I've seen a lot of headlines about the book and I'm really glad the book is receiving a lot of attention -- that's awesome, that's wonderful," she said. "What I will say is that the book is so much more than that. My book is so much more, it cannot be reduced to a headline, my life nor this book can be reduced to a headline."
"I have said everything that I want to say about that in the book," she continued when asked again if the network offered her the money. "I hope that anybody whose attention might be piqued by these headlines will consider reading the book because I've said everything in as articulate and thoughtful of a way as I can manage in that book."
McCurdy said she took a year and a half writing "I'm Glad My Mom Died," working through 12 drafts in the process.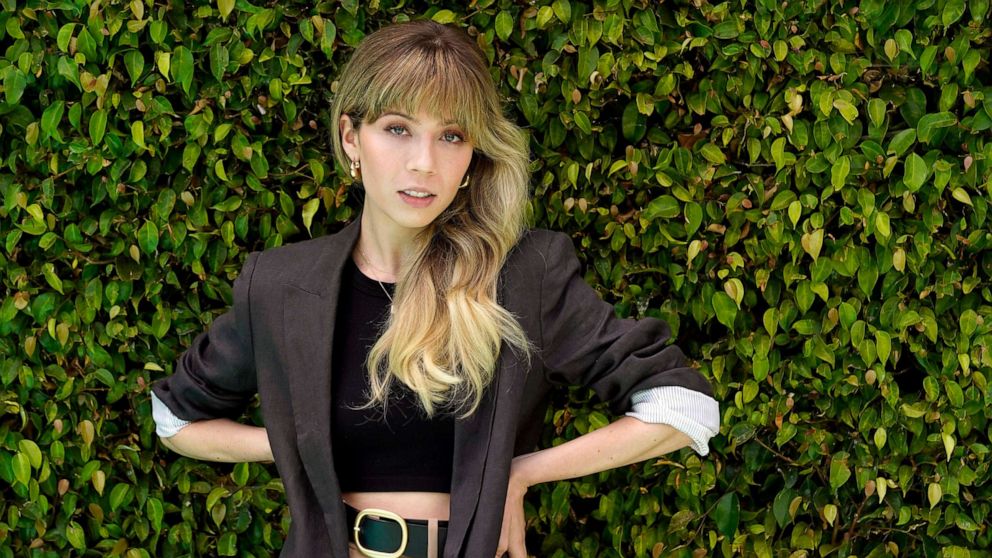 After "iCarly" ended in 2012 and "Sam & Cat" ended in 2014, McCurdy went on to star in the Netflix science-fiction series "Between." When that series ended in 2016, McCurdy took a break from acting.
McCurdy previously told The New York Times that she started writing a few personal essays a few years ago, including some about her mom, and began performing a one-woman show by the same name as her memoir in Los Angeles.
In 2021, McCurdy confirmed that she wouldn't be joining the "iCarly" reboot, which stars Miranda Cosgrove, and said she has retired from acting.
In response to McCurdy, her "iCarly" co-star, Cosgrove, told The New York Times she was "unaware" of what McCurdy was experiencing.
"When you're young, you're so in your own head," Cosgrove told The New York Times. "You can't imagine that people around you are having much harder struggles. You don't expect things like that from the person in the room who's making everyone laugh."
When asked on "GMA" what her advice is to those who are struggling on the inside, McCurdy encouraged those people to "make contact with that struggle."
"I really believe you have to face the parts of yourself -- for me facing the parts of myself that I felt the most shame about, facing those and becoming public with those has been really healing for me and transformative, so I hope people consider that for themselves," she said.
McCurdy said she hopes her memoir will inspire others to "share some of those uncomfortable truths about themselves."
"I put all of myself into this book, 110% of myself, and I said a lot of things, a lot of uncomfortable truths that are, I think, difficult things to say," she said on "GMA."
"The more uncomfortable something was for me to put on the page, the more important it felt for me to put on the page," she continued. "That kind of honesty has been truly liberating for me and has led me to a life of fulfillment and authenticity that I hope for everybody so I hope that people take away the honesty and are maybe inspired to share some of those uncomfortable truths about themselves."
Nickelodeon told "GMA" it has no comment. "We have no reportable response other than a no comment at this time," Nickelodeon wrote in a statement.