The story behind viral video of mom with cancer dancing to Taylor Swift
The holidays are meant for making memories that last a lifetime.
One woman decided to make the most of her last Christmas with her mother by singing a Taylor Swift song together.
Kelsey Fry posted an emotional video singing, "The Best Day," by Swift with her mother, Christie Geraty, which has since garnered over 2 million views on TikTok. T
The moment marks Fry's last Christmas with her mother, who she said has been battling terminal non-Hodgkin's lymphoma for 15 years.
"Taylor Swift has been in my life for as long as my mom has had cancer," Fry told "Good Morning America." "[My mother's] battle is coming to an end now, but after 15 years, I can honestly say that [Swift's] music is like therapy for us."
Geraty said the moment with her daughter was unplanned and "can never be redone."
"She was pulling me closer, and I started hearing the words and I saw the look in her eyes, and it was just pure love," said Geraty. "It was my baby girl that was singing these beautiful words, and she got me to move, and she got me to smile. She got me to cry. I've never felt so loved."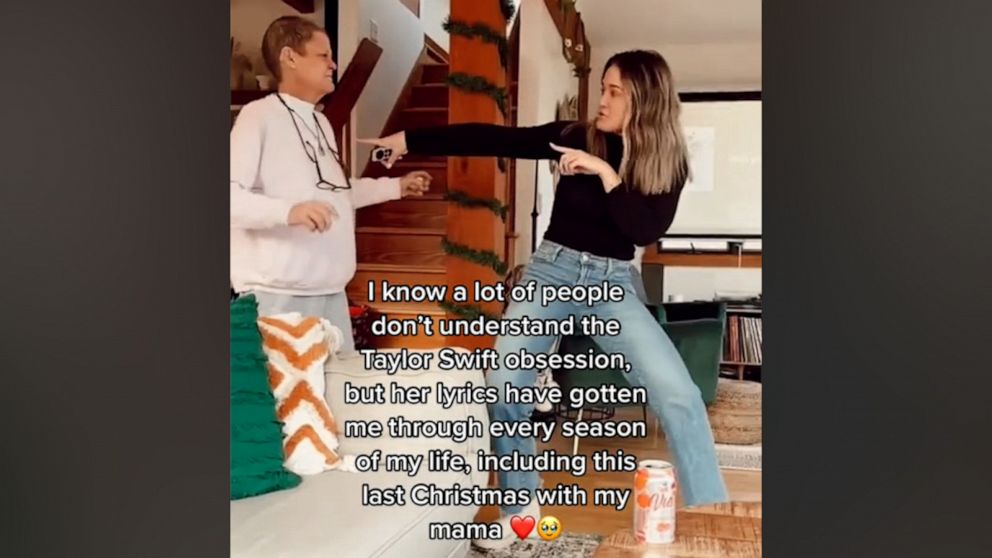 In the video, Fry sings along to the Swift lyrics, "I have an excellent father. His strength is making me stronger. God smiles on my little brother."
Though these lyrics hit close to home for many people, they took on an even greater meaning to Fry's family this year. In addition to her mother's battle with cancer, Fry's brother died unexpectedly in February at the age of 16 years old.
"This is our last Christmas together, and this is also our first Christmas without my brother," said Fry.
Although this is their last Christmas together, Fry said she's thankful for the time with her mother. Fry was in the eighth grade when her mother was first diagnosed.
Now, Fry is married and has three children of her own and said they've been lucky to have the time with their grandmother.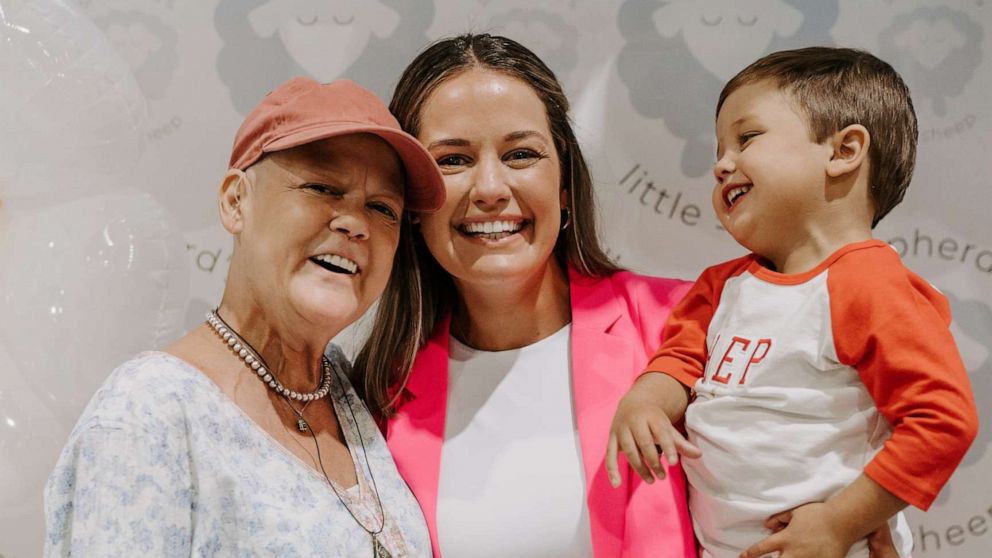 Fry said her mother's strength, and the lesson's she's learned from living with a sick parent, prepared her to handle her son's diagnosis.
In 2020, Fry's third child, Shepherd, was diagnosed with a rare, fatal, liver disease that requires a liver transplant.
"After wrestling how to handle such crummy situations, we decided that we didn't really have another choice other than to choose joy for the rest of our lives and that's something that my mom has taught us time and time again," said Fry.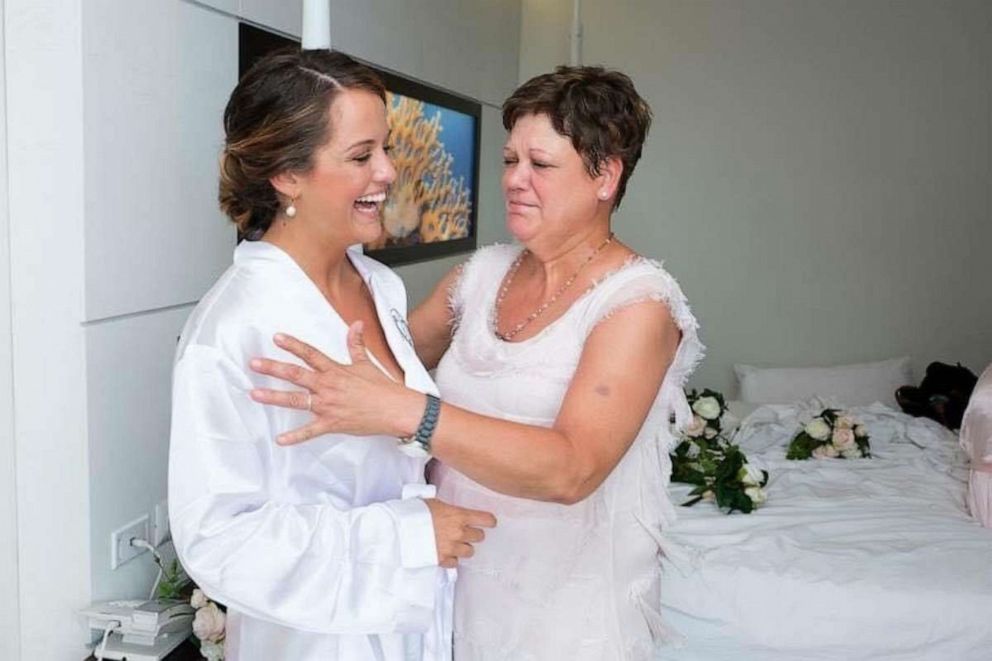 Fry said that she will continue to choose joy and to enjoy the moments she has with her family.
"You can be sad. You can scream. You can punch a pillow, do whatever you need to do," she said. "It's normal and healthy to feel those feelings, but also sitting in those feelings for a long amount of time can't do too many good things. Having a parent in hospice… It's going to suck, but we get final moments together. A lot of people don't."