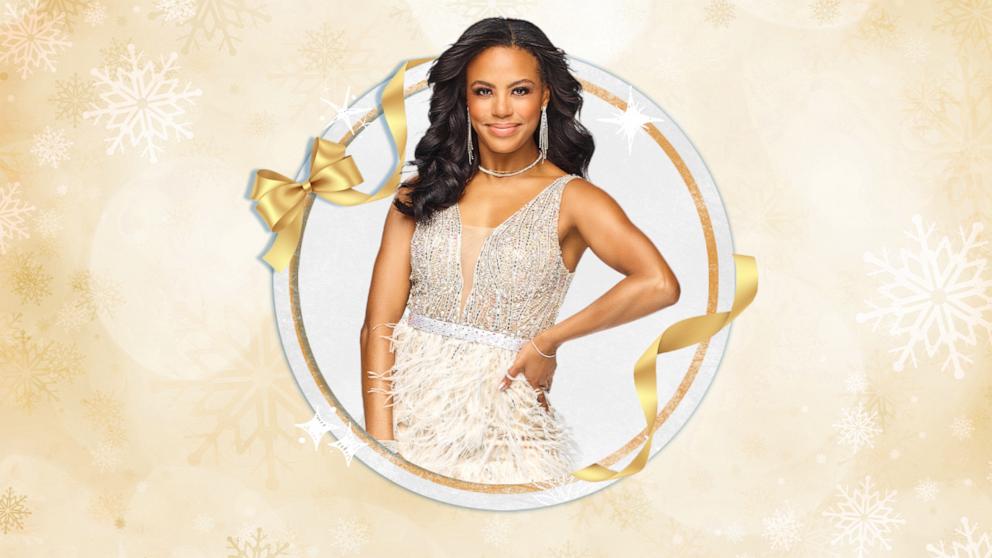 What does a "Dancing With The Stars" pro want for Christmas? Britt Stewart is here to tell us.
Stewart, the first-ever Black female "DWTS" pro is a dancer, choreographer, dance educator and president of Share the Movement. She recently competed on "Dancing with the Stars" season 32 with her partner, Adrian Peterson.
We asked Stewart to share the gifts she plans to give others as well as those she'd like to receive. Stewart's picks include everything from a luxe hostess fragrance gift she says "screams winter," two inspirational books, and the item she says "helps center [her] mind, body and spirit."
Check out Stewart's picks below!
Get more shopGMA -- sign up for our newsletter, and follow on Instagram and TikTok.
By clicking on these shopping links, visitors will leave Goodmorningamerica.com. These e-commerce sites are operated under different terms and privacy policies than Goodmorningamerica.com. ABC will receive a commission for purchases made through these links. Influencers may receive a commission or have business relationships with a recommended brand. Prices may change from the date of publication.
Ariana Ost Attune Sound Healing Crystal Dish & Tuning Fork Set
"I'm a big believer in the healing power of crystals and meditation," Stewart tells "Good Morning America" in an email. "Using this tuning fork and brass dish really helps center my mind, body and spirit. I love how it comes with a rose quartz which is one of my favorite crystals to bring love and peace into one's life. Everyone could use more love during the holiday season!"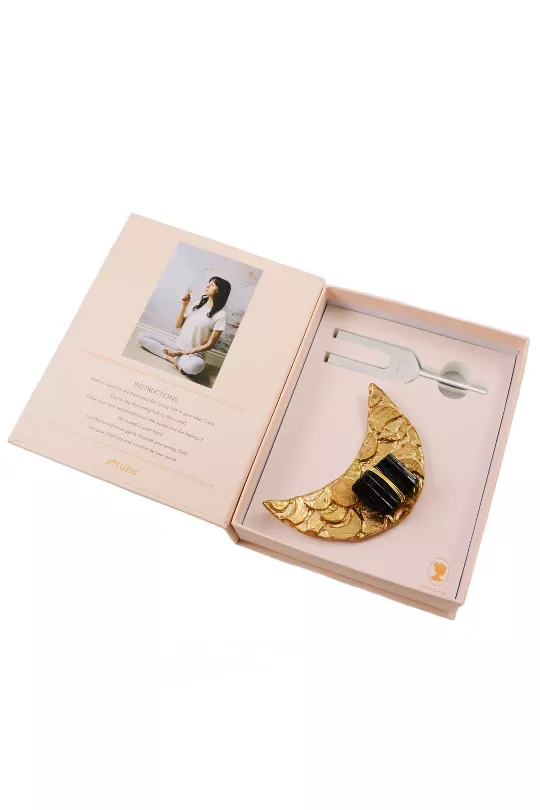 Ariana Ost Attune Sound Healing Crystal Dish & Tuning Fork Set
Inspirational book picks
"You can't go wrong with gifting a good book!" Stewart says. "The Creative Act: A Way of Being" "has been recommended to me and received as a gift in the past couple of months." Stewart adds that another one of her favorite gifts to gift is "The Mastery of Love." "These are both books that are inspiring but feel accessible to apply to your life now!" she says.
"The Mastery of Love: A Practical Guide to the Art of Relationship" by Don Miguel Ruiz
Le Labo Santal 26 Classic Candle
"One of my favorite scents is Santal 26 from Le Labo," Stewart says. "The candle makes a great, luxe hostess gift and I love bringing it to parties. The scent really lingers and it just screams 'winter' to me."
Saje Aroma Om Deluxe
"Daniel [Durant] and I just moved into our new house, so we have our eyes on all things home and home décor," Stewart says. "The Aroma Om Deluxe Cool Mist Diffuser from Saje would be perfect for our bedroom – I'm very into fragrance and love all my essential oils! I love how sleek this diffuser looks with its stone material."
Caraway Cookware Set
"Daniel and I love to cook, so having quality cookware is essential. I particularly love this set from Caraway for the wide variety of colors it comes in and the fact that it's non-toxic. We try to live as healthily as possible and that starts with what we use to cook our meals!"
Experiences
"I really love to gift experiences to my favorite people either just for them or something fun we can do together!" Stewart says, adding that she loves "to indulge and rejuvenate during the winter months." Stewart recommends a gift certificate for a massage or a spa day pass.