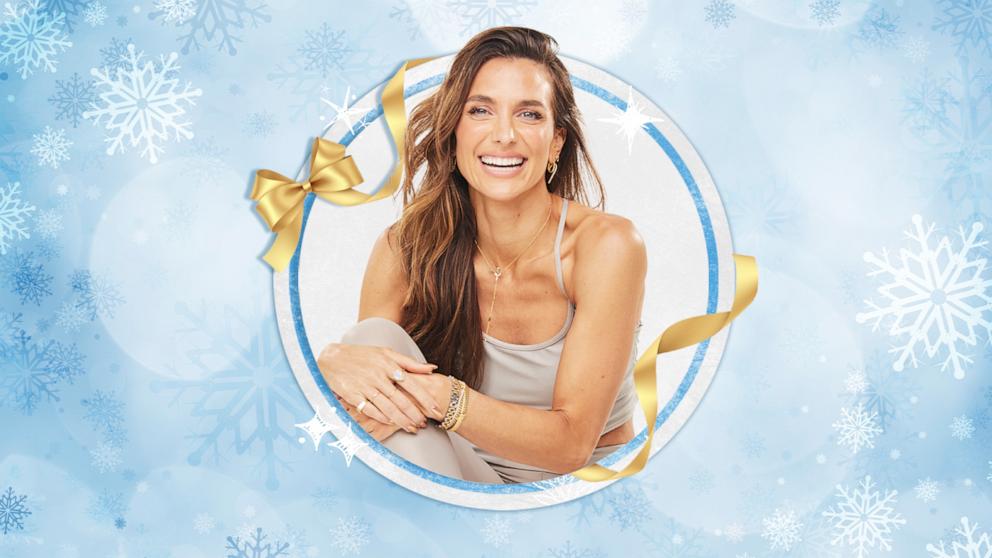 Melissa Wood-Tepperberg is a true wellness enthusiast.
During the pandemic, she gained a following centered around her subscription-based Pilates and yoga workouts on her platform, Melissa Wood Health.
Wood-Tepperberg has had quite the year, being named one of Sports Illustrated Swimsuit's 2023 Rookies.
Beyond her impressive résumé and worklife, Wood-Tepperberg is a mom of two and knows how important it is to find holiday gifts that make you and the recipient feel great.
"GMA" tapped Wood-Tepperberg for her top picks that she says she can't live without. Scroll down to shop!
Get more shopGMA -- sign up for our newsletter, and follow on Instagram and TikTok.
By clicking on these shopping links, visitors will leave Goodmorningamerica.com. These e-commerce sites are operated under different terms and privacy policies than Goodmorningamerica.com. ABC will receive a commission for purchases made through these links. Influencers may receive a commission or have business relationships with a recommended brand. Prices may change from the date of publication.
Breville Juicer
"A staple in my daily routine that I would suggest for anyone that doesn't have one. Juicing truly changed my life -- everything from helping my gut to clearing my skin!"
De La Heart Lymphatic Drainage Paddle
"I've been obsessed with this paddle for years now to help keep my lymphatic system moving when I don't have time for a massage. Great for after a shower with some body oil."
Apollo Neuro
"This is a wearable band that is incredible for stress reduction to focus on better sleep, focus and relaxation. My friend Kim turned me onto it and I haven't looked back."
Electric Picks Anklet
"Anklets are one of my favorite ways to accessorize. A simple gold one like this from Electric Picks is something I could give to any woman in my life!"
MWH Prop Kit
"The prop kit is the perfect gift for those looking to amp up their workouts with the help of our one-pound weights, band and ball (also perfect to bring with you when traveling so you can still get a little movement in when you're on the go)."
Matcha Essentials Kit by Matchaful
"This past year I've officially turned into a matcha lover and cherish it as a morning ritual. Having a beautiful set to make it in the morning makes the experience even better."
Ear Seed Kit
"I love ear seeds for acupressure points to help keep you balanced. Perfect for all the craziness that comes with the holiday season."