GMA Influencer Gift Guide: Gabby Bernstein's gift ideas to manifest a new year beyond your wildest dreams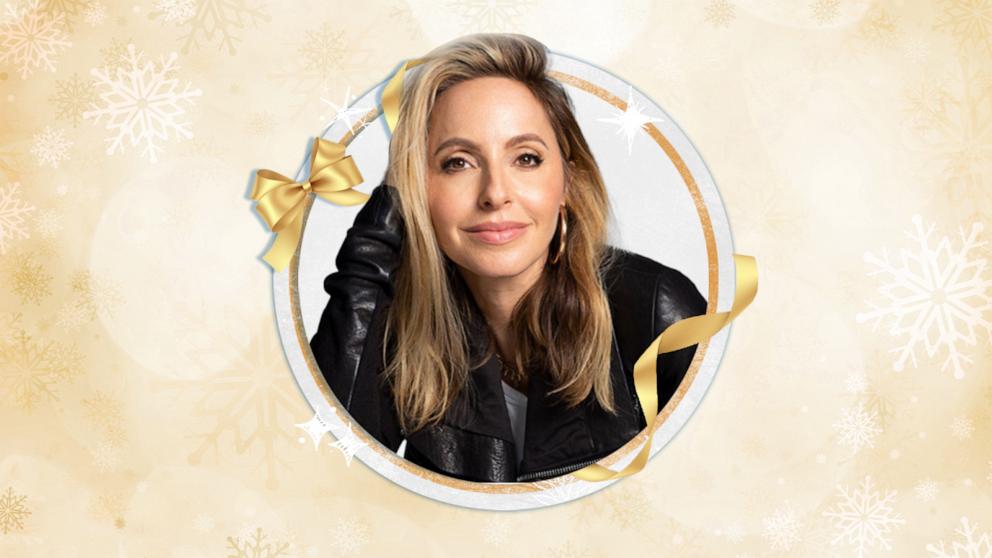 Over nearly two decades, spiritual teacher and meditation coach Gabby Bernstein has written more than 10 best-selling self-help books and created a loyal fan base.
Most recently, Bernstein has hosted the weekly podcast, "Dear Gabby," where listeners reach out to get her advice to make life decisions.
"My mission is to lead others to their highest potential," Bernstein says on her website.
The wellness influencer shared with "Good Morning America" some of her top unique gifting ideas that she plans to give this holiday season. Check them out below!
Get more shopGMA -- sign up for our newsletter, and follow on Instagram and TikTok.
By clicking on these shopping links, visitors will leave Goodmorningamerica.com. These e-commerce sites are operated under different terms and privacy policies than Goodmorningamerica.com. ABC will receive a commission for purchases made through these links. Influencers may receive a commission or have business relationships with a recommended brand. Prices may change from the date of publication.
Manifesting Challenge
"If a friend or family member is keen on exploring the power of manifestation, you can recommend my 21-day Manifesting Challenge, commencing on January 1, 2024. The Manifesting Challenge would be the perfect gift because it will help them manifest their big dreams in the new year. The challenge includes my proven methods to supercharge your attracting power, raise your vibration and manifest a life beyond your wildest dreams."
Jennifer Meyer Jewelry
"I'm planning to gift my sister-in-law the exquisite wishbone necklace designed by Jennifer Meyer. This is a charm that is very close to her heart."
Birch Coffee
"My husband and I rarely see eye to eye on coffee flavors, but there's one brand that we both adore! That's why I'm surprising him (and treating myself) to a generous supply of Birch coffee beans."
Super Attractor Deck
"The best Hanukkah gift or stocking stuffer is the Super Attractor deck by yours truly. Being a Super Attractor means that what you believe is what you receive. This 52-card deck will inspire you to live a life filled with joy, grace, ease and strength, and start manifesting your dreams into reality."
Make a Donation
When asked what she is looking forward to receiving, Bernstein told "Good Morning America," "I'd like to encourage people to make charitable donations in my name to causes close to their hearts. The world is suffering and I want any gift to me to be of service to another person."