ABC News Live: New Information arises from Alex Murdaugh attorney
The ELLE Style Awards took place in London on Tuesday, and celebrity attendees like Florence Pugh, Letitia Wright, Bianca Jagger and Billie Piper were among the many who turned out striking looks for the occasion.
Pugh channeled the punk ethos of late Lifetime Achievement Award winner Vivienne Westwood, spiking her cropped platinum hair and wearing a septum ring for the event. She wore a sheer lace dress (reminiscent of the now-famous sheer Valentino dress she wore last year) from Alexander McQueen, whose creative director, Sarah Burton, took home this year's Vanguard Award.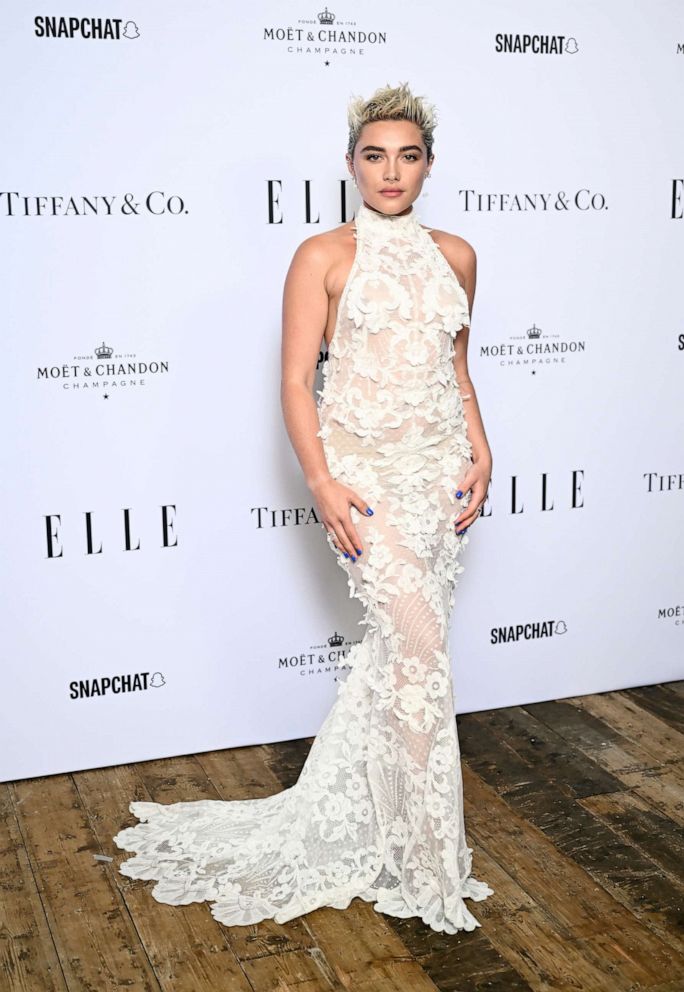 Burton accepted the award in a minimal, sophisticated look featuring an oversized white button-down shirt and black jeans. The award was presented by actress Wright, whose own McQueen ensemble delivered a tailored-chic aesthetic with its cropped, embellished tuxedo jacket, matching wide-leg pants and pointed-toe pumps. While presenting, Wright called Burton "the nicest woman in fashion."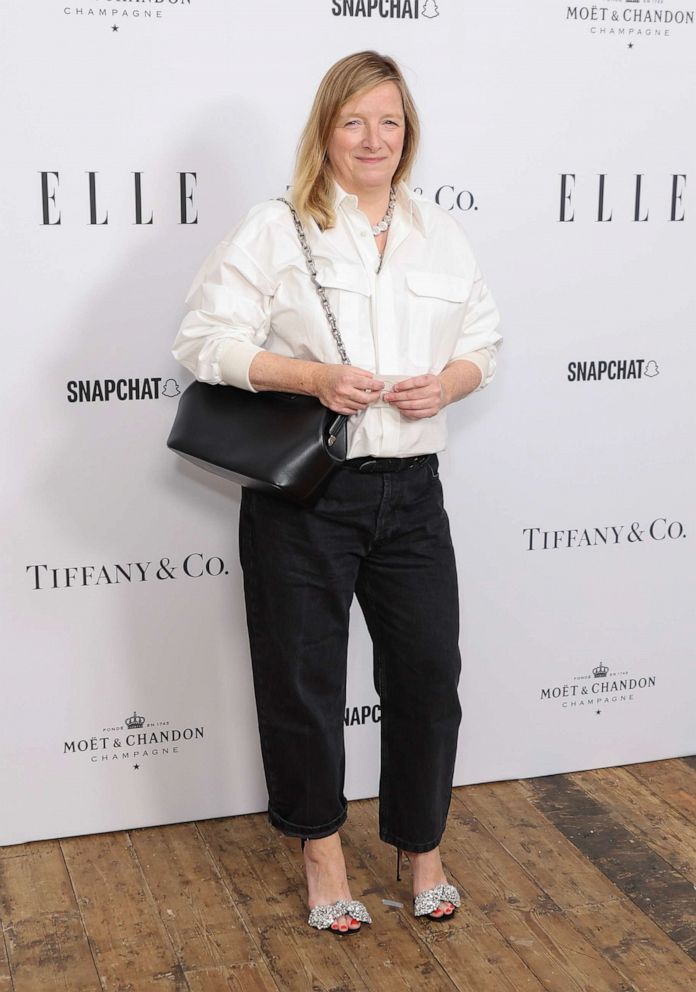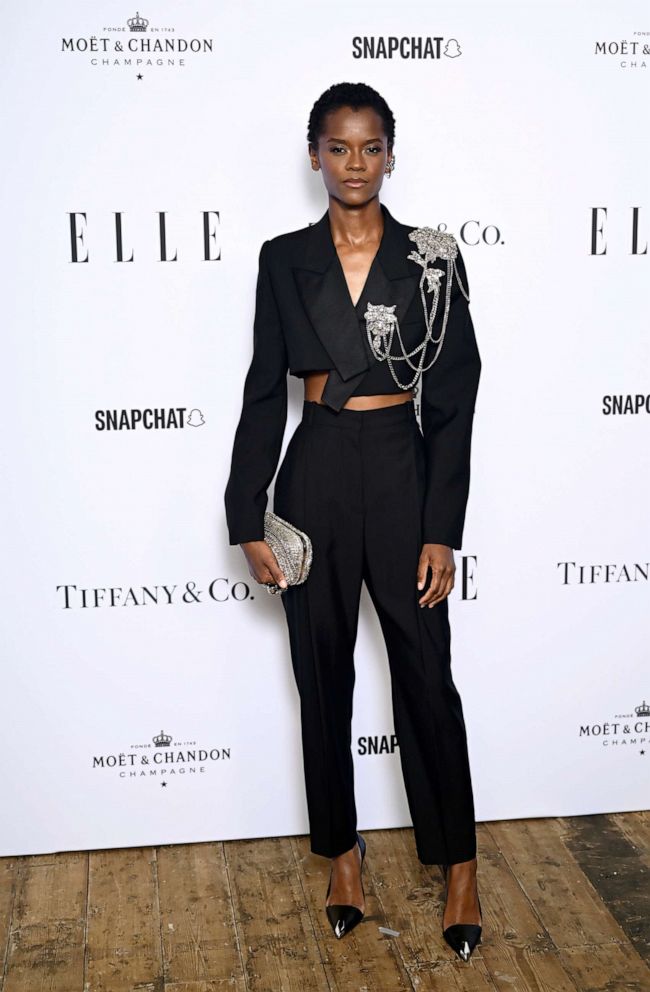 Andreas Kronthaler, Westwood's widower and creative director of her namesake label, showcased his irreverent style at the event with a headscarf, harem pants and a sheer black tank top, topped with a blazer draped over his shoulders. He accepted the Vanguard on behalf of his late wife alongside her granddaughter, model Cora Corré, who donned one of the designer's signature silhouettes: A draped, plunging corseted dress in gorgeous cream shade with strappy sandals to match her dark pedicure.
Corré and Kronthaler have collaborated several times since Westwood's death, including earlier this year when she walked the final look in Kronthaler's first Westwood runway since the late designer's death in December 2022.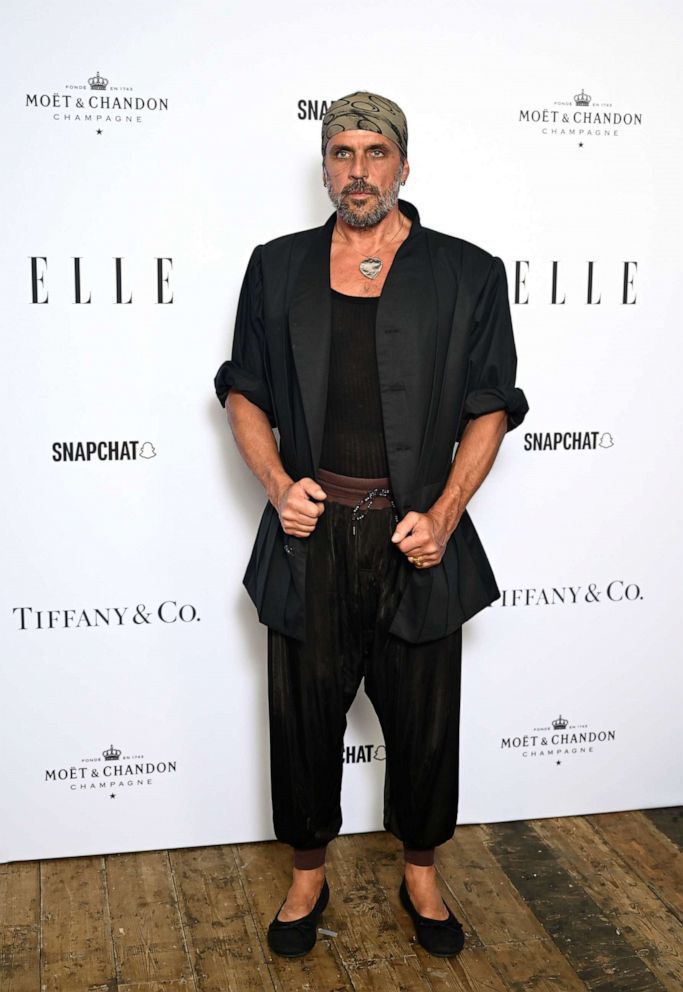 Former actress and current human rights activist Jagger showed off her timeless beauty with bold, red lips, a glam bouffant and a jaw-dropping black gown with sheer, off-the-shoulder fabric that wrapped down her arms into embellished gloves.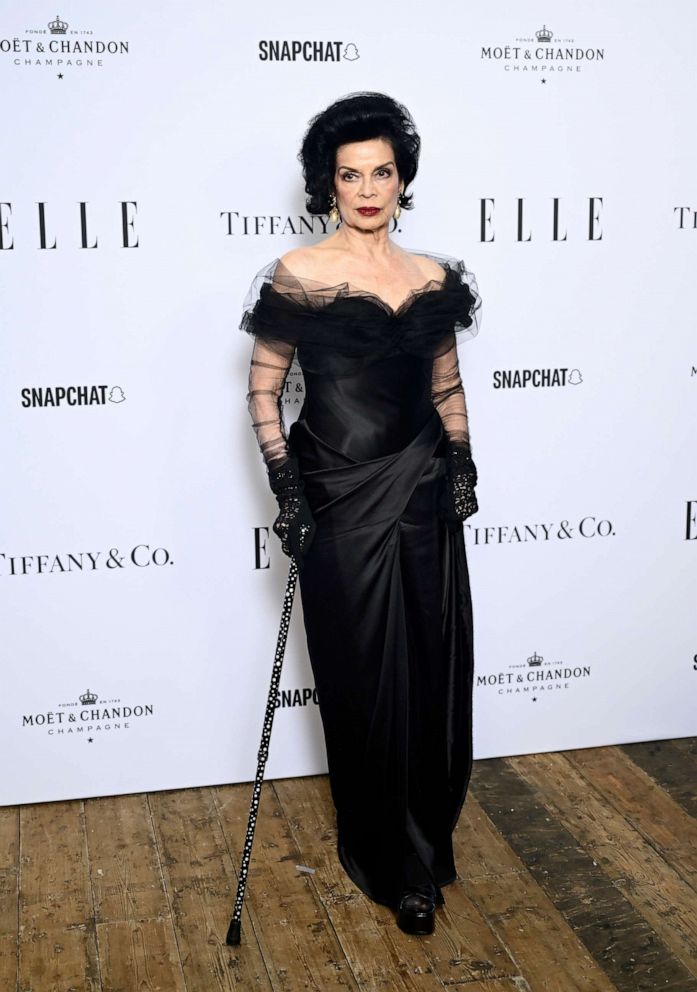 Actress Piper brought an eye-catching, colorful vibe to the event in a turquoise satin suit by Nina Ricci. The designer's creative director, Harris Reed, included the look in an Instagram carousel, celebrating it alongside several other favorites from the evening.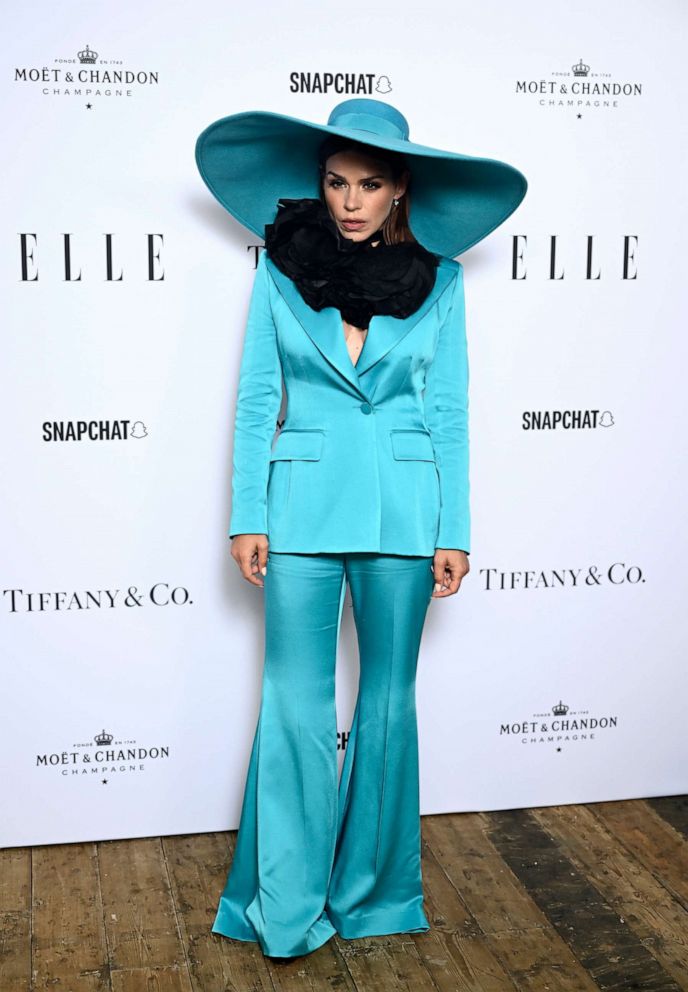 The winner of the evening's Modern Pioneer Award, Ncuti Gatwa, also turned it out with a mix-and-match suit featuring a deep blue jacket and wide black trousers accented by ultra-cool, square shades that he left on for his arrival.
Gatwa, who has appeared in "Barbie" and "Sex Education" and was announced as the new lead of the BBC's "Doctor Who" in May last year, recently told Elle, "Clothes are to play with. I love seeing men in 'women's' clothing. There doesn't need to be a label. I believe that fully: That's why I don't like to label myself -- and I don't owe it to anyone."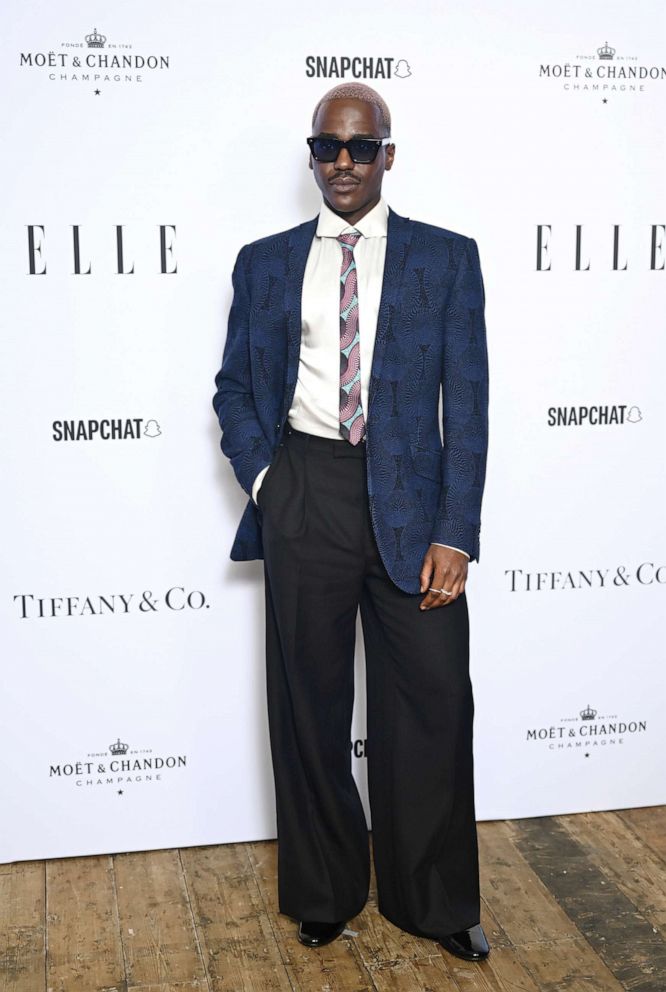 "Game of Thrones" star Gwendoline Christie looked ethereal in a flowing, embroidered overlay gown by Fendi, for whom she accepted the Designer of the Year award on behalf of artistic director Kim Jones.
"Congratulations to @mrkimjones on winning the Designer of the Year Award at @elleuk Style Awards!" Christie captioned an Instagram post celebrating the win. "It was fabulous to be back in that room pulsing with such great energy, presenting the award and celebrating one of my cherished friends!"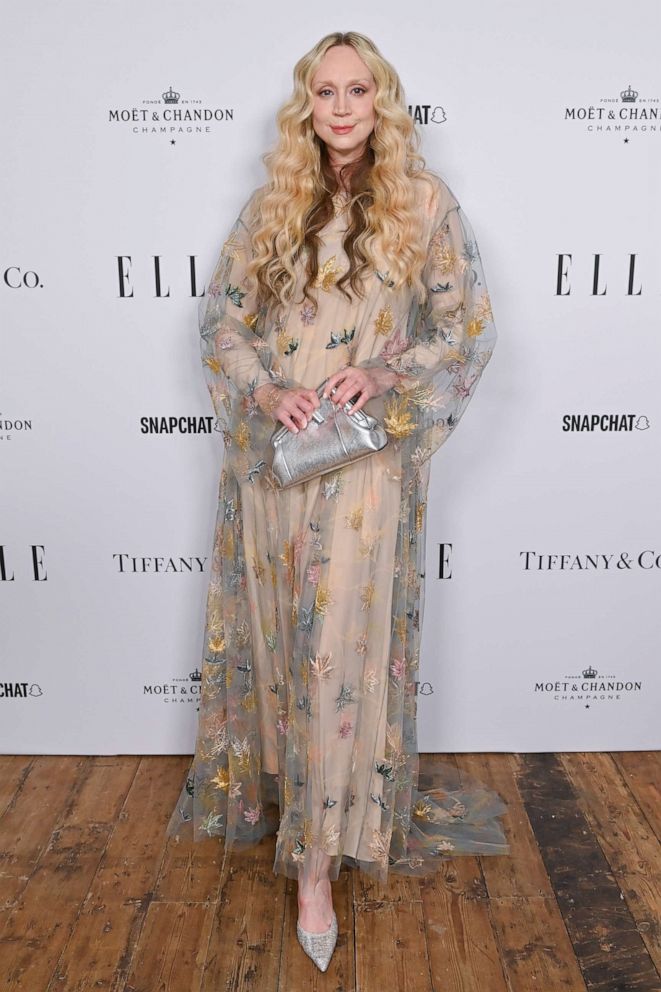 Actress Gemma Chan -- one of five ELLE Style Awards cover stars -- cut an angelic figure in a lacy, floor-length gown perfectly tailored to her figure. She posted about the cover recently, thanking ELLE UK Editor-in-Chief Kenya Hunt and the rest of the magazine's team for her inclusion.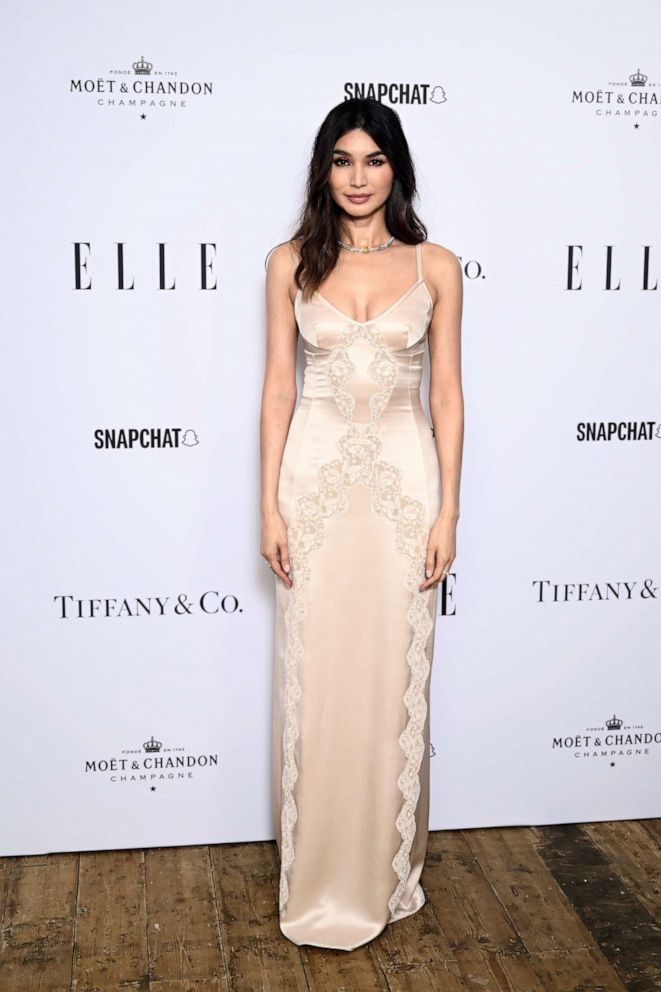 Hunt, one of the night's shining stars, was radiant in Alexander McQueen as she shuffled between MC duties, topping off the celebratory champagne tower, and looking every bit the style icon throughout the night.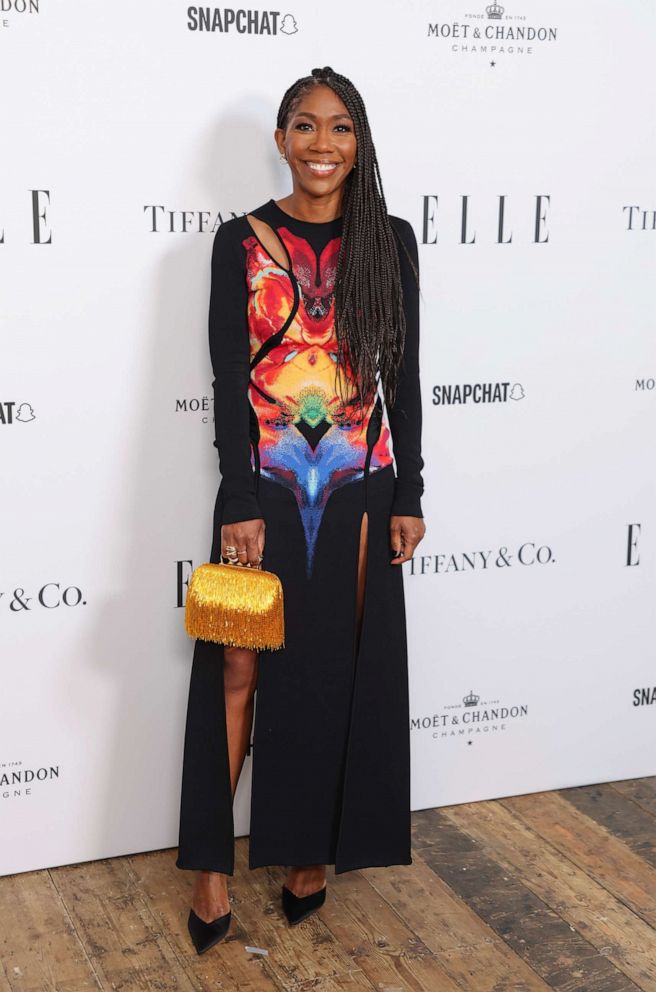 Of the awards' return, Hunt wrote on Instagram, "The #ELLEStyleAwards are an iconic part of our story. They began in London in 2002, and were not simply an awards ceremony recognising the voices and talents of a generation, but a highlight on the fashion calendar. Now, as we evolve ELLE UK and propel it into the future, using our platform to create change in the industry, it feels like a fitting time to revive this event."