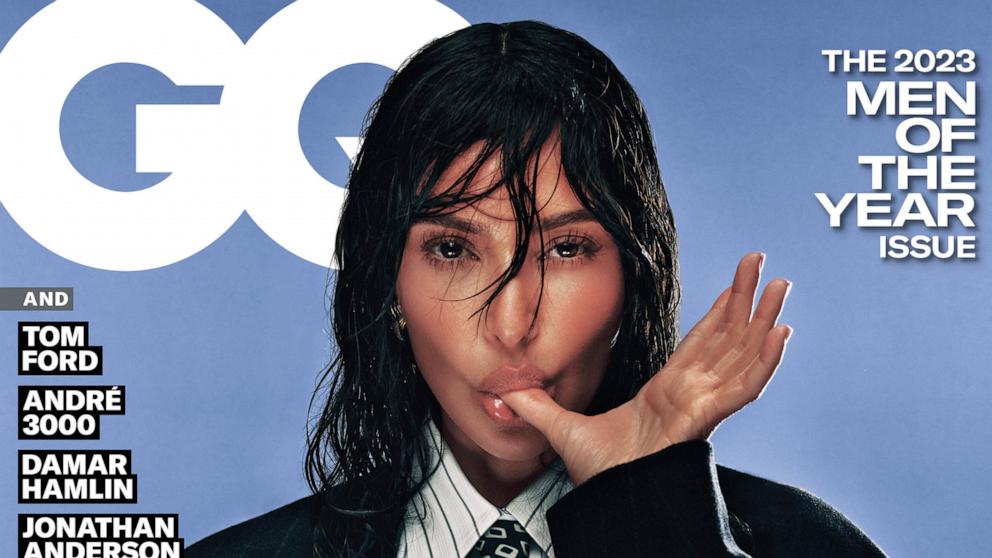 Kim Kardashian is the man -- of the year, that is.
The powerhouse mother of four has been named GQ magazine's Tycoon of the Year as part of its 2023 Men of the Year covers.
In one of her cover looks, Kardashian is decked out in a pinstripe power suit and sitting at an executive desk fielding calls -- bringing a vogue touch to her law school journey, which she says was inspired by her father Robert Kardashian, an attorney who gained recognition from his role in the O.J. Simpson case, alongside defense attorneys Robert Shapiro and Johnnie Cochran.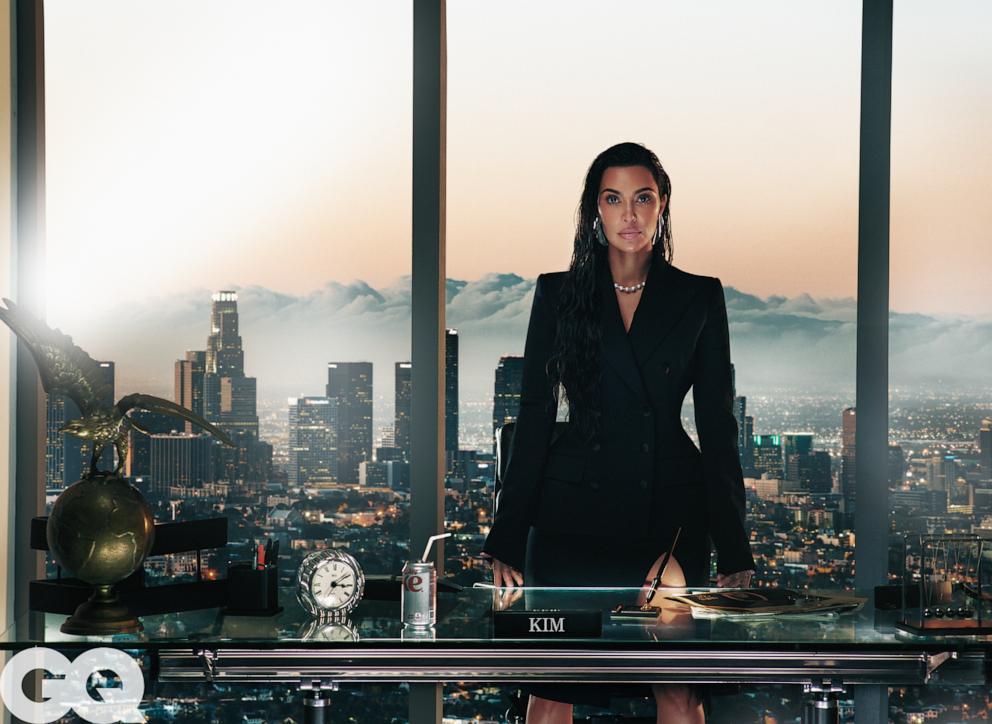 Kardashian, alongside two of her fellow honorees, actor Jacob Elordi and rapper Travis Scott, opened up in the accompanying cover interview about the death of her father, the O.J Simpson trial and other revealing life moments.
The reality star is a successful businesswoman in real life -- as GQ notes, she has "launched two beauty lines, several perfumes, an energy drink, a mobile game, and a private equity fund" -- and recently expanded her viral shapewear business, SKIMS, to include menswear.
"I just wanted men to find out what all the hype is about," she told GQ, speaking to the brand's success.
Kardashian also spoke in the interview about instilling the same work ethic in her children that her father shared with her.
"My dad had me sign a contract for everything," she said. "When I got a car, I needed to have it washed once a week, make sure that it had enough gas and that I didn't run it into the ground. It was a gift he gave me at 16, but I had responsibilities."
Referring to her own daughter North, and the 10-year-old's entrepreneurial spirit -- specifically her lemonade stands -- she said, "She gets a huge pitcher and fills it, puts it in her wagon, and goes down to the corner. She has a table and chairs and fans to keep herself cool. She makes signs. She stays there hours and hours. Her friends help, so she splits the money with them."