Ruth E. Carter has become the first Black woman to win two Oscars.
The designer won for best costume design for "Black Panther: Wakanda Forever."
"Thank you to the academy for recognizing the superhero that is a Black woman," Carter said during her acceptance speech Sunday night. "She endures, she loves, she overcomes, she is every woman in this film, she is my mother."
In the Oscars audience watching Carter accept her award, actors Angela Bassett, Danai Gurira and Letitia Wright were seen wearing regal futuristic looks that were reflective of the powerful messaging in "Black Panther: Wakanda Forever."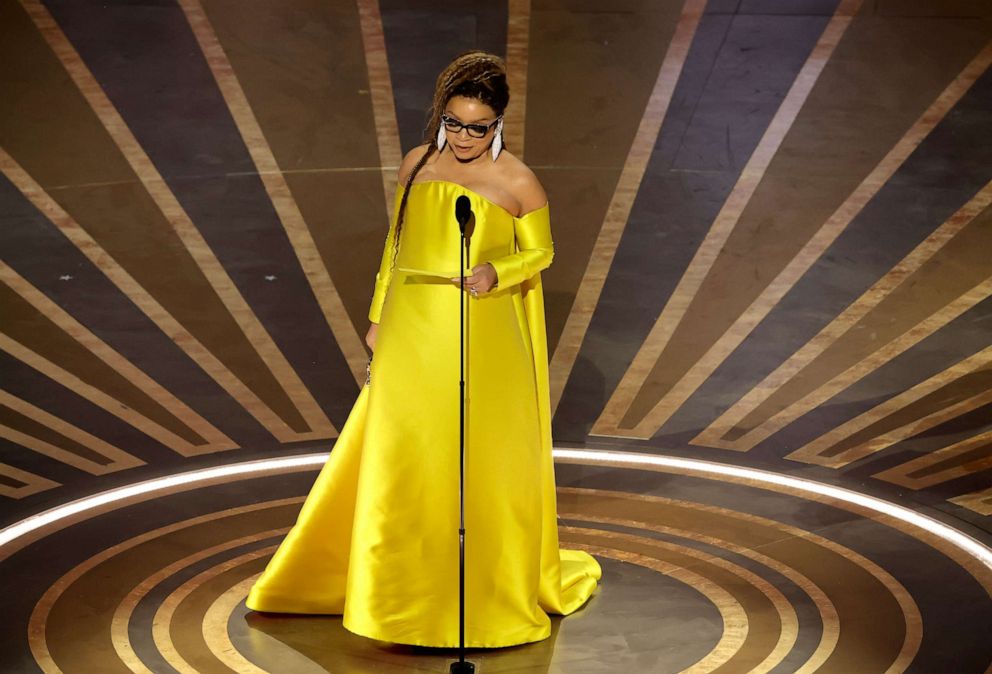 Other nominees in the best costume design category included "Babylon," "Elvis," "Everything Everywhere All at Once" and "Mrs. Harris Goes to Paris."
In her acceptance speech, Carter added that her 101-year-old mother, Mabel Carter, died this past week.
"This past week, Mabel Carter became an ancestor. This film prepared me for this moment. Chadwick, please take care of mom," Carter said, referring to "Black Panther" star Chadwick Boseman, who died in 2020 at the age of 43 after a four-year battle with colon cancer.
Backstage, the designer told "Good Morning America"'s Lara Spencer how much Boseman meant to her, and how much her Oscar win would mean to her late mom.
"There are people that come into your life that really make an impact, and Chadwick, I worked with on 'Thurgood Marshall' before 'Black Panther,' and I felt like I developed a nice friendship with him," Carter told Spencer. "And I got to see someone who was honorable and and really had his craft in the foreground."
"Losing him, I think, prepared me for dealing with loss and how to how to channel your artistic energy into something beautiful, which was our film," she said. "And now with my mom and and the Oscar, I feel like I'm doing the thing that she wanted me to do the most."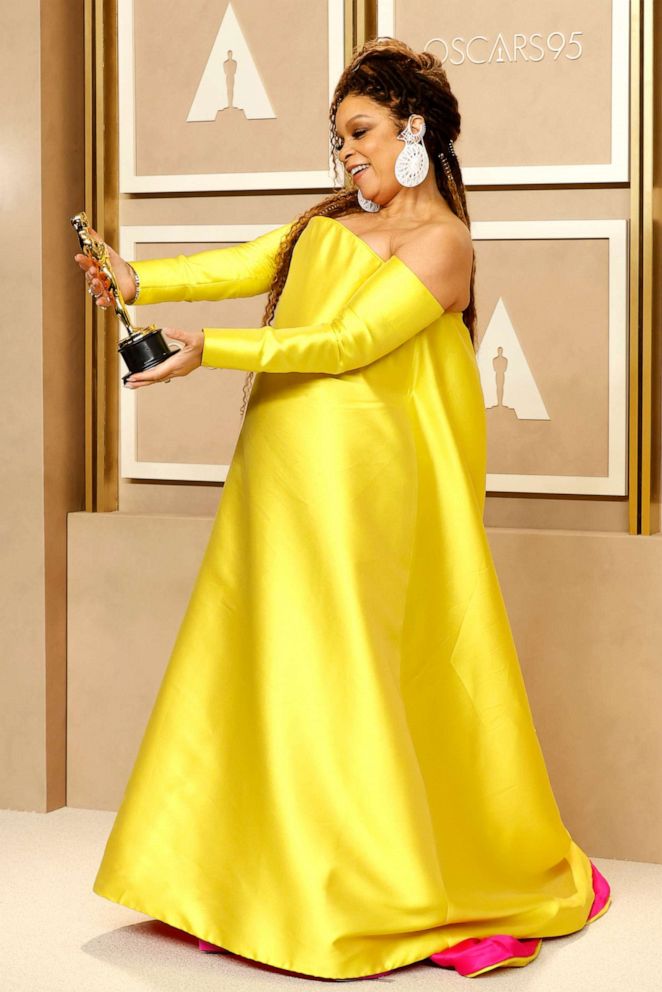 In 2019, Carter won her first Oscar for the first "Black Panther" film where she also led costume design. She was previously nominated for "Amistad" and "Malcolm X."
She also played a major role in costume design direction for Tina Turner's biopic "What's Love Got to Do With It" as well as "Selma."