As a newly-elected member of Congress, Cori Bush, who will make history as the first Black woman to represent Missouri in Congress, is struggling with something many women face, how to create an affordable and professional wardrobe.
Bush, a single mom who has worked as a nurse and a pastor, took to Twitter this week to talk about being a "regular person" going to work in Washington D.C.
"The reality of being a regular person going to Congress is that it's really expensive to get the business clothes I need for the Hill. So I'm going thrift shopping tomorrow," she wrote.
One of the first people to offer Bush advice was Rep. Alexandria Ocasio-Cortez, who made history in 2018 as the youngest woman elected to Congress.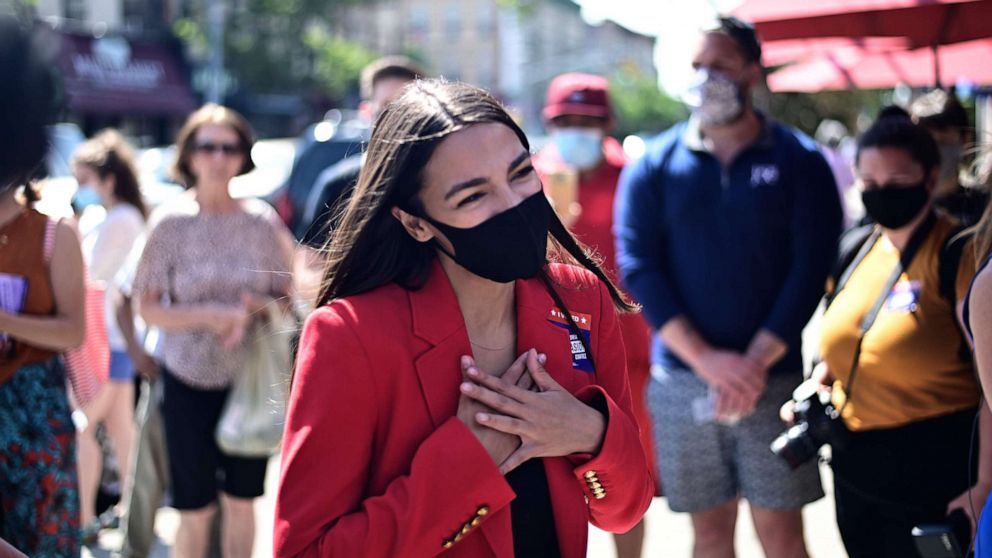 The now 31-year-old New York Democrat, who once made a student loan payment during a Congressional hearing, offered Bush advice on how to make the most of secondhand stores and to rely on a capsule wardrobe to keep costs down.
"Thrifting, renting, and patience as you get your closet together sis," wrote Ocasio-Cortez, who in a later tweet promised Bush a shopping day together.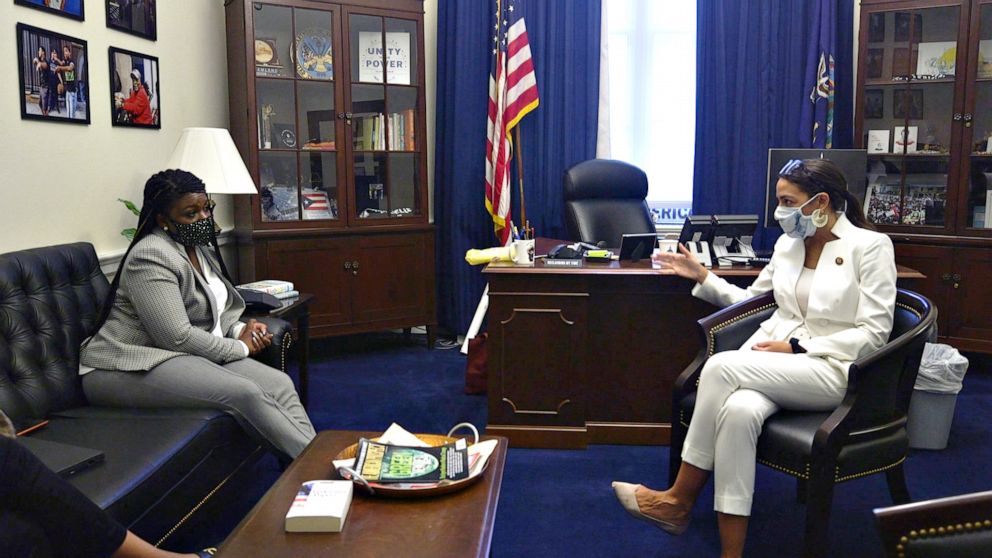 Bush, who will earn a $174,000 salary once she starts her term in Congress, has spoken openly about her financial struggles, and particularly about the difficulties she's faced working and paying her bills while also running for Congress.
After her tweet, the Congresswoman-elect received budget-friendly tips from not just Ocasio-Cortez, but also Rep. Ayanna Pressley, D-Mass., Rep. Ilhan Omar, D-Minn., and Rep. Rashida Tlaib, D-Mich., the four of whom have become known as "The Squad."
Pressley, who earlier this year revealed she has alopecia, gave Bush some beauty tips, writing on Twitter, "For all those media hits, don't sleep on the lashes or HD make up products at CVS. Black Opal, NYX, Wet N Wild are the truth!"
Tlaib, a mom of two, told Bush that she still wears maternity clothes under her blazers, adding, "P.S. I get the most compliments from the clothes I got from thrift shops."
Omar shared with Bush her tips for where to find the best scarves and said she specializes in outfits that are "$50 or less."
"I love it! And scarves are my fav. Thank you," Bush replied to Omar.
Other female politicians also chimed in to recommend rental sites like Rent the Runway and thrift store options on Capitol Hill.
Rep. Jahana Hayes, who in 2018 became the first African-American woman to represent Connecticut in Congress, advised Bush to just be herself.
"When ppl [sic] used to tell me what I needed for a Congressional wardrobe. My response was 'I'm a Congresswoman- if I wear it, it's Congressional,'" Hayes wrote.
Bush also got a reply from a women's fashion brand, the New York-based ELOQUII, which offered to dress her for her new role.
The tips that Bush received from Members of Congress and at least one fashion brand come as she prepares to enter a Congress that will have more women than ever before.
A record 140 women will serve in the 117th Congress that starts in January, according to the Center for American Women and Politics (CAWP).