Becky Worley is ABC News' technology and consumer correspondent who is writing about her experience trying out new online bra retailers.
"Bra shopping is so fun," said no woman ever.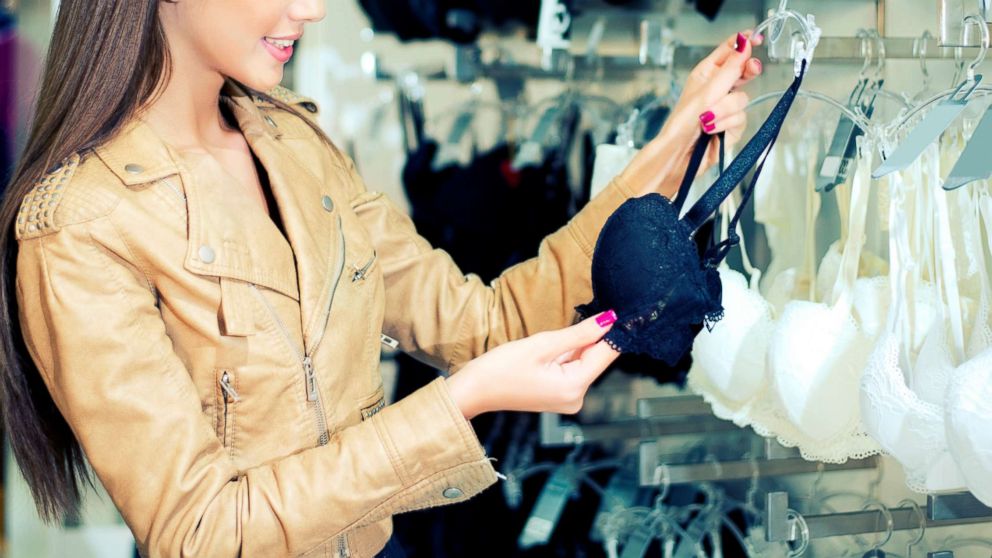 It was this dilemma that led Heidi Zak and Ra'el Cohen to found ThirdLove, an online bra company with a focus on fit.
A handful of female entrepreneurs like Zak and Cohen see the bra market as perfect for reinvention, and now the process of buying a bra is easier, especially online.
ThirdLove
Zak says most bra companies have 35 sizes from smallest to largest. ThirdLove has 70 sizes, adding in half sizes for an even more tailored fit. They have limited styles (I counted 12) and focus on fit and comfort. The company offers free shipping on returns if you need a different size.
The Process: users take a "Fit Finder" quiz that asks questions like what bra do you currently wear, in what size, how do you describe the shape of your breasts, are they symmetrical, even "what clasp do you prefer your bra hooked on: loosest, medium or tightest? With this info, they recommend a size. Using their fit finder I ordered an everyday bra and it felt great, no gaping in the cup and the band was snug but comfortable.
TitleNine
TitleNine primarily focuses on sports bras. In addition to their website, they have retail stores in the Western United States where bra specialists can measure you for size.
The Process: TitleNine has a Bra Genie style selector that asks for info on your current bra and cup size, your preference on underwire, then it takes you through a quiz that asks about the support you need to be ranked on a barbell scale (I need only one to two barbells of support, women with larger breasts or higher impact sports might go up to five barbells). They also ask a question about the thickness of the bra that got me laughing. Would you like "a little modesty" or "turn my brights off."
True & Co
I have seen ads for the True & Co TrueBody V neck bra in my social feed so I was interested in trying it. It's a seamless single piece of fabric that has woven in support for your breasts, no wires, one piece of fabric, and a longer band so that looks like a fitted half camisole. I was interested in this bra for T-shirts because like all women I dread the back bulge or weird contours that a bra makes under a fitted garment just under your arms along the back. I was worried that the bra would roll up, but so far it is the most comfortable bra I've ever worn that also gives my girls separation and support. Granted, I am small chested (34B) but the technical weave of the garment makes me think it would offer modest support for women with slightly larger cups.
The Process: True and Co has a very extensive fit quiz that asks about your current bra's brand and fit, whether your breasts are symmetrical, how they are oriented (east/west, hang low) and whether you spill over in the cups of your current bra. Once you answer the quiz they ask for your email and send you info on the top three bras they recommend.
Knix
Knix has a variety of bras, camisoles, and underwear and the distinguishing feature from their site is the use of real people as models who have normal bodies, stretch-marks, and tummies that have been through pregnancies. In assessing styles on their site it made me realize how helpful it is to see real body parts so you can see how the straps and cups handle all our myriad sizes and shapes. It's a part of the product evaluation that's missing on pages with rail thin models in the bras.
The Process: Knix has a guide that shows you how to measure your band and cup size in the traditional way. Then they convert your measurements into a specific size for each of their bra styles so I am a size 2 in their sports bra, but a Large in their Longevity bra.
Final Verdict: I hate bra shopping and the act of ordering bras online netted better results than I would have expected. Granted, I have a pretty straightforward fit and this is much harder for women with larger breasts, but as I look at the process it's getting better and might be worth a try. Also, we didn't look at the price for this story and that may have serious ramifications on your decision to try this out.
Finally a disclosure: my wife works at Title Nine in the inventory control department.