Zaya Wade recently made her runway debut at Miu Miu's Womenswear Fall/Winter 2023-2024 show.
The daughter of Dwyane Wade and stepdaughter of Gabrielle Union trailed along the runway wearing a thickly textured olive green dress and a matching jacket.
She completed her look with a cognac-colored purse and braided ponytail hair look.
The 15-year-old daughter of the NBA legend posted a carousel of photos from the show along with a caption, simply saying, "debut."
Since posting, many fans have cheered the rising star and congratulated her.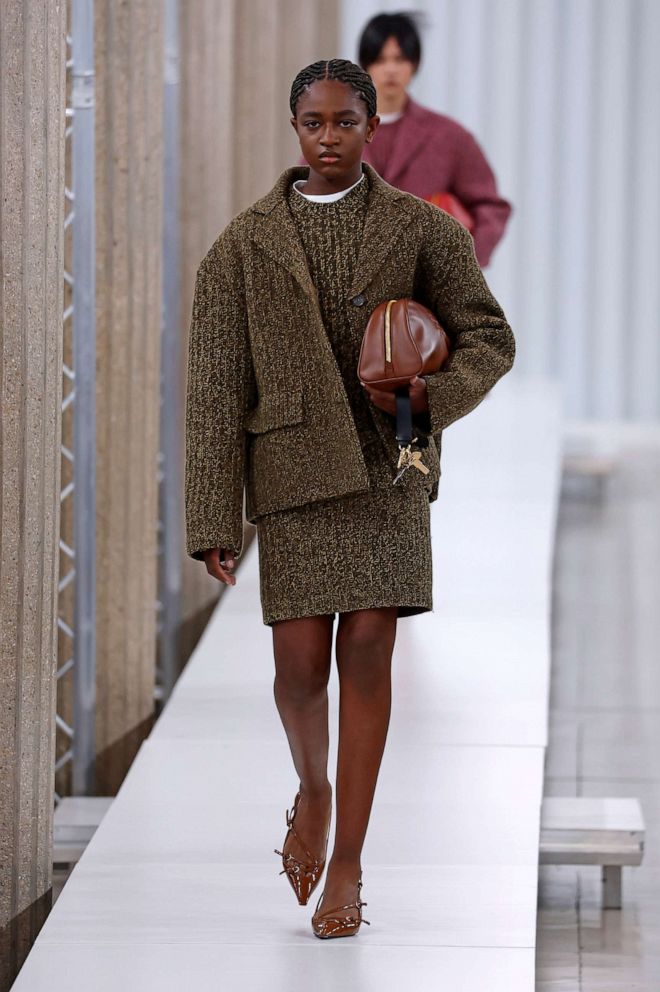 Stylist Thomas Christos Kikis, who works closely with the Wade family, shared snaps from the show saying, "tears in my eyes as i watched @zayawade make her debut at @miumiu today. thank you @dwyanewade for your endless trust in my vision. and thank you @zayawade for showing me what it means to believe in yourself."
Dwyane Wade and Union also shared a touching video capturing all of Zaya's runway magic captioning the clip, "She's arrived." Dwyane Wade also posted several videos on his Instagram stories sharing how he got emotional for Zaya's debut.
"I'm not crying, you are," Dwyane Wade wrote alongside one video in his stories. In another, he's seen hugging and smiling at Zaya post-show.
In 2020, Zaya came out as transgender and Dwyane Wade opened up about Zaya's gender identity saying on "The Ellen DeGeneres Show" that he and Union are "proud ... parents of a child in the LGBTQ+ community -- and we're proud allies as well."
He continued, "We take our roles and our responsibility as parents very seriously. When a child comes home with a question, when a child comes home with an issue, when a child comes home with anything, it's our job as parents to listen to that, to give them the best information that we can, the best feedback that we can -- and that doesn't change because sexuality's now involved in it."