Our favorite Zendaya moments
Courtesy of Louis Vuitton, photographed by Mert and Marcus
Zendaya is Louis Vuitton's latest house ambassador.
The luxury label announced the actress as one of its new partners on Thursday, and she made her debut as the face of the brand's Capucines bag.
Photographed by Mert and Marcus, Zendaya is seen in several campaign photos fresh-faced in front of an airy blue ocean backdrop as she poses with the house's iconic handbag.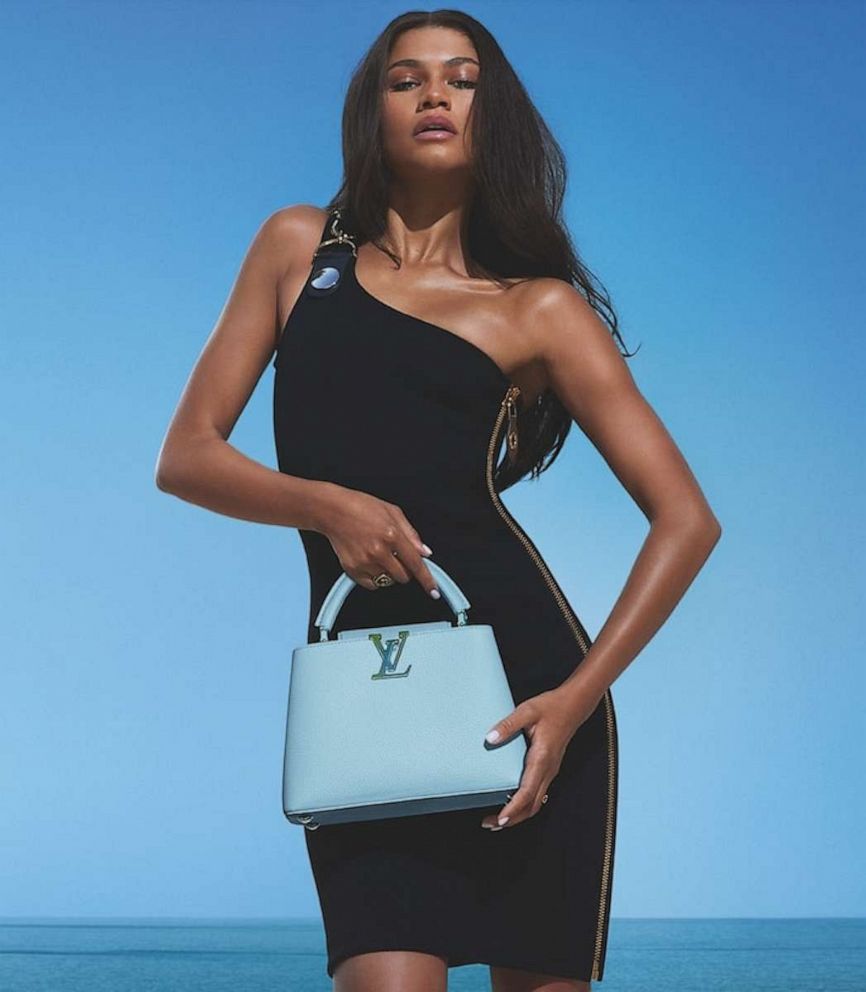 "Defined by the dreamy airs of the Cote d'Azur, Zendaya poses in an idyllic sequence of strong, defined images, with a series of Capucines models in tow, including a miniature Capucines BB -- another campaign first," Louis Vuitton shared in a statement. "From terrace to balcony to rooftop, the award-winning actress imbues the campaign and Capucines with a fresh yet sensual grace."
The bag Zendaya is seen carrying was originally launched in 2013 and is named after 4 Rue Neuve-des-Capucines in Paris, the location of Louis Vuitton's first store and workshop, which he opened in 1854.
Today, the bag is available in multiple styles and features full-grain Taurillon leather as well as a stylish flap that can be closed shut to display a monogram flower, or tucked inside to reveal LV initials, according to the brand.
Zendaya reflected on how starring in Louis Vuitton's new campaign feels like a full circle moment. "I remember growing up around LV campaigns," she told Vogue. "There was this one that I loved from the early 2000s of Naomi Campbell, and she's like sprawled out over a trunk. I can still see it. I can see the image in my head and I remember seeing it in magazines as a kid."
She later recalled seeing the LV monogram-inspired designs on MySpace. "Everyone had the LV print on their Myspace page," said Zendaya. "At least I had that! Let me not try to put that on nobody else. That was definitely me."