Ben Affleck is opening up about the next film in his career and reflecting on moments in his personal and professional life.
In an interview with The Hollywood Reporter published Thursday, the Academy Award winner, 50, talked about his upcoming project, "Air," which he co-produced with Matt Damon under their production company Artists Equity, and how his wife Jennifer Lopez provided input on the script.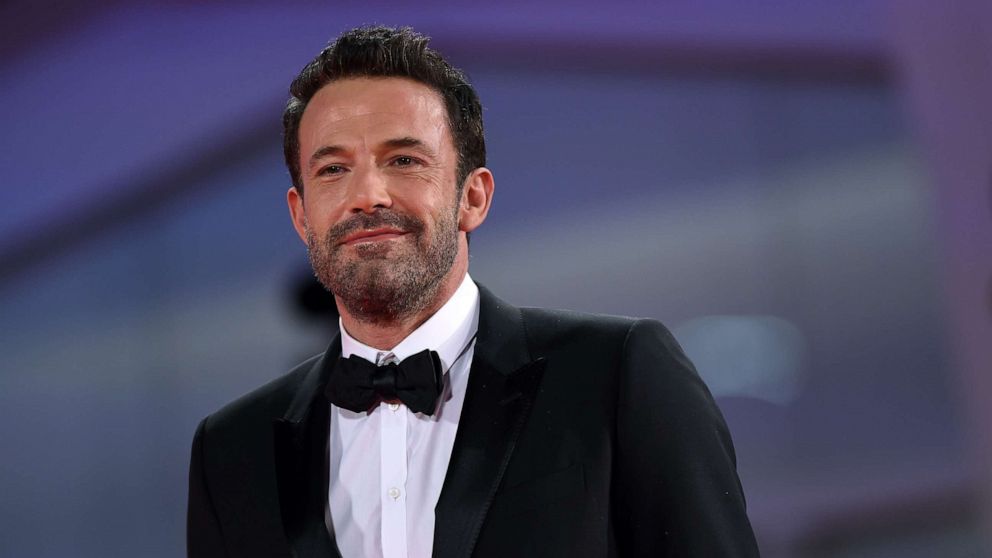 Making 'Air'
Affleck's upcoming film tells the story of former sports marketing executive and Nike shoe salesman Sonny Vaccaro (played by Damon) and the creation of Nike's iconic Air Jordan, as well as Vaccaro's attempts to sign then-rookie basketball player Michael Jordan to a sneaker deal.
Affleck, who directs and plays Nike co-founder Phil Knight in the film, said he sought the approval of Jordan himself and wanted to know what was important to Jordan to include in the movie.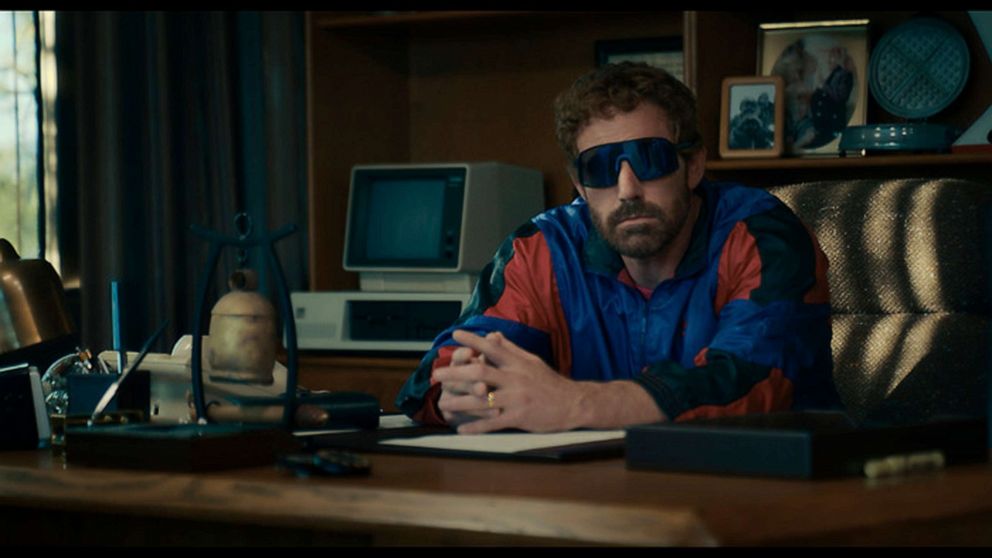 "He was the one that told me about [Nike executive] Howard White, who wasn't in the original script, who's played by Chris Tucker," Affleck said.
When it came to talking about his parents, Affleck said Jordan spoke about his mom Deloris Jordan, who is played by Academy Award winner Viola Davis in the movie.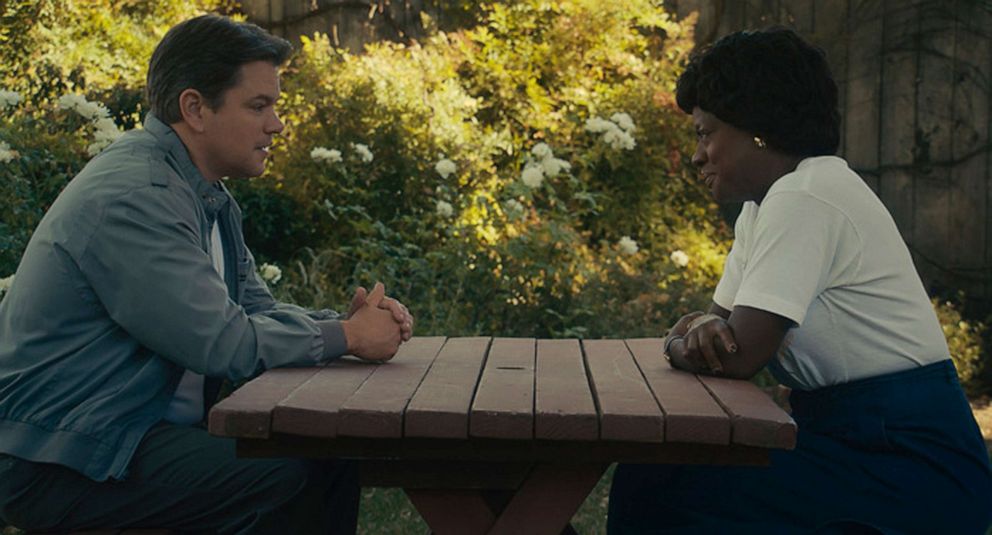 The filmmaker also said that he received input on the script from his wife.
"Oh my God, she's brilliant," he said. "She is incredibly knowledgeable about the way fashion evolves through culture as a confluence of music, sports, entertainment and dance. She helped me in talking about the way in which a part of the reason why Jordans [the shoes] were so meaningful is because culture and style in America is 90 percent driven by Black culture."
Life with his wife and the viral Grammys meme
Affleck and Lopez, who rekindled their romance in 2021 after calling off their previous engagement in 2004, tied the knot last year, first in an intimate ceremony in Las Vegas, then months later in a larger ceremony in Georgia.
Since then, Lopez has given glimpses of their life together in her OnTheJLo newsletter and on Instagram.
In February, the couple went to the Grammys together, but shortly after, memes about him looking sad or bored at the show surfaced online.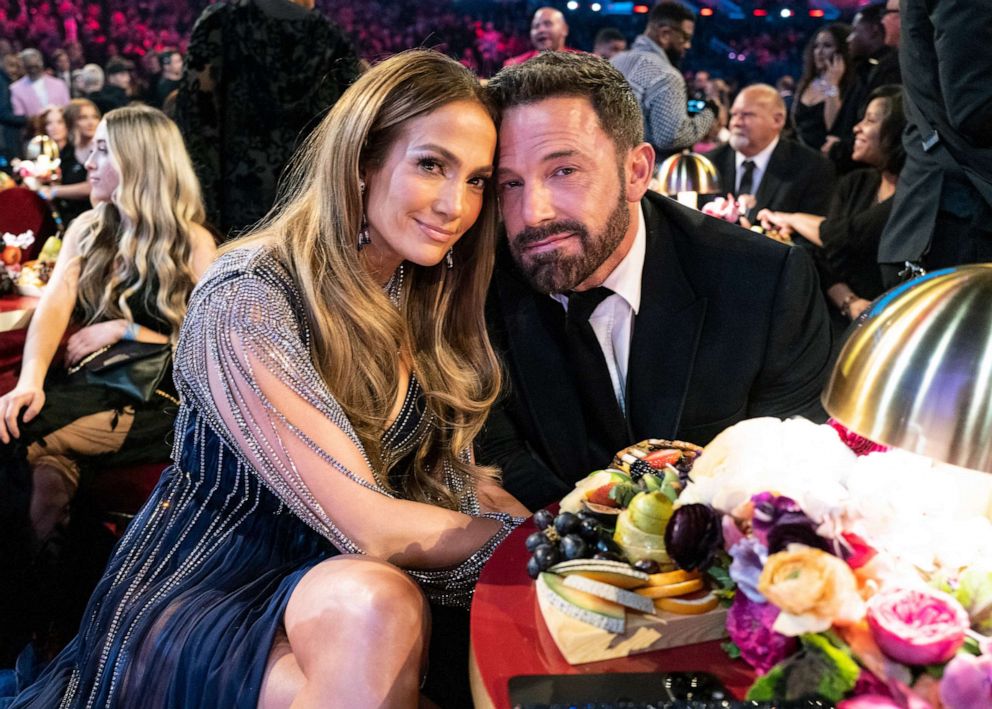 Affleck shared his perspective on the viral moments, saying he had a "good time."
"My wife was going, and I thought, 'Well, there'll be good music. It might be fun,'" he said. "At movie award shows, it's speeches and, like, sound-mixing webinars. But I thought this would be fun. I saw [Grammy host Trevor Noah approach] and I was like, 'As soon as they start rolling, I'm going to slide away from you and leave you sitting next to Trevor.'"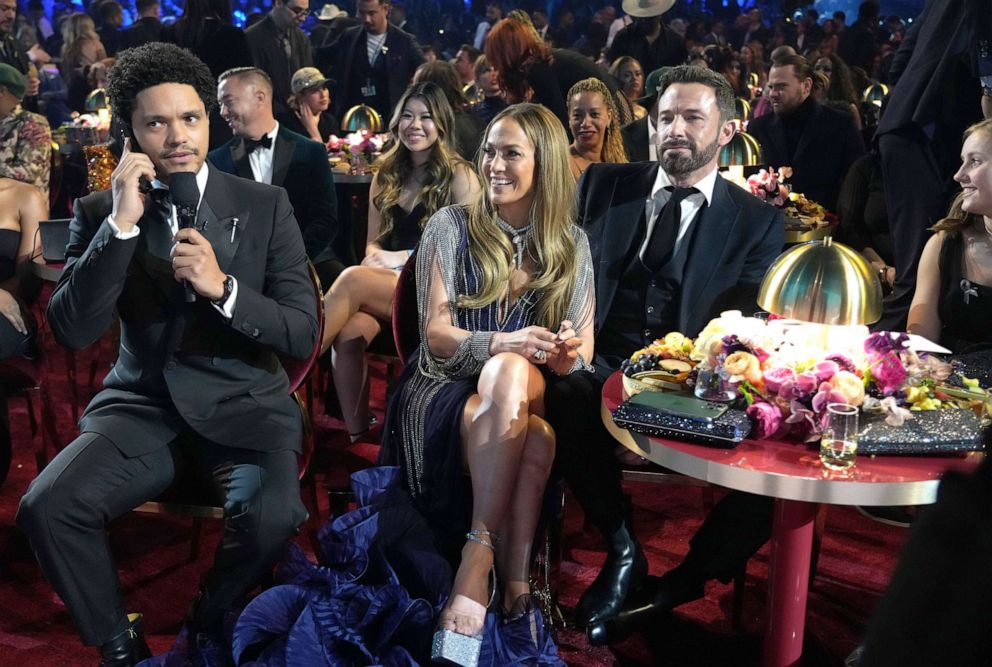 He continued, "She goes, 'You better f---ing not leave.' That's a husband-and-wife thing. I mean, some of it is, I'm like, 'All right, who is this act?' Like, I don't keep up. My wife does, obviously. And yeah, it is your wife's work event."
"And I've gone to events and been pissed off. I've gone and been bored. I've gone to award shows and been drunk, a bunch," Affleck added. "Nobody ever once said I'm drunk. [But at the Grammys] they were like, 'He's drunk.' And I thought, that's interesting."
Recovering from alcoholism
Affleck, who has spoken publicly about his battle with alcoholism, said that the way he's been portrayed by the media in the past and how a past interview with Howard Stern about his drinking was misconstrued has been "hard."
"I view these things as land mines," Affleck said about interviews. "Where if you say one wrong thing, your career might be over. I had a really painful experience where I did an interview where I was really vulnerable and the entire pickup was something that was not only not right, it was actually the opposite of what I meant."
In his 2021 interview with Stern, Affleck spoke about his career, his previous marriage to Jennifer Garner from 2005 to 2018, and his battle with alcoholism. During the interview, he said he "probably still would have been drinking" if he stayed with Garner.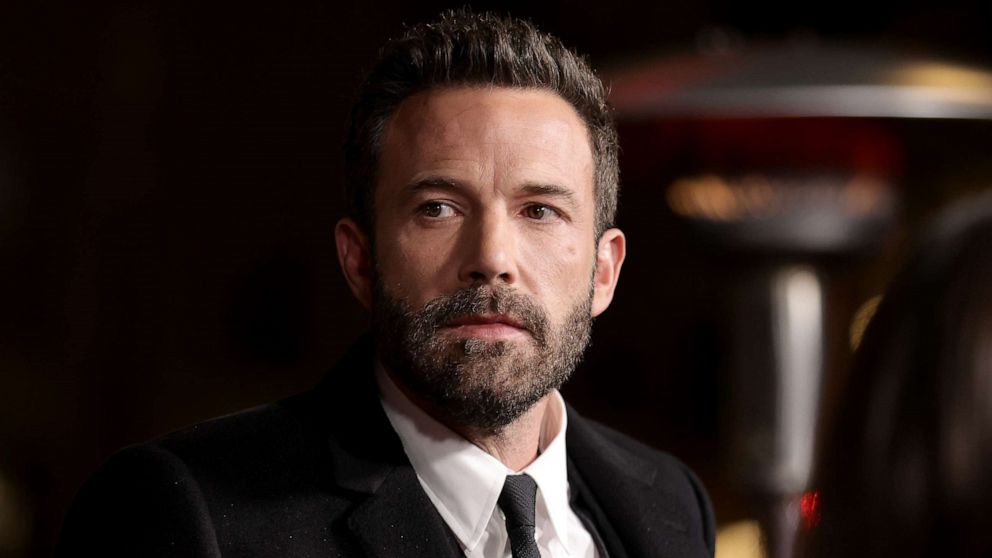 The comments at the time led fans to drag Affleck online, with some even using the hashtag #TeamGarner.
The actor responded to the comments on "Jimmy Kimmel Live!" and talked about how his interview with Stern was received.
"The idea that I was blaming my wife for my drinking," Affleck told The Hollywood Reporter. "To be clear, my behavior is my responsibility entirely. The point that I was trying to make was a sad one. Anyone who's been through divorce makes that calculus of 'How much do we try?' We loved each other. We care about each other. We respect each other."
"I was trying to say, 'Hey, look, I was drinking too much, and the less happy you become, whether it's your job, your marriage, it's just that as your life becomes more difficult, if you're doing things to fill a hole that aren't healthy, you're going to start doing more things," he added.
Affleck said that Lopez has also been helping him move past what transpired after his previous interview and hyped him up the day of his conversation with The Hollywood Reporter.
"[She] tells me today, 'Relax, be yourself. Have fun. You're actually a fun guy who is real and genuine and you just seem so serious,'" he said. "She's really right. And she loves me. She's looking out for me. She's trying to help me. So it's like, maybe I ought to f---ing listen to her."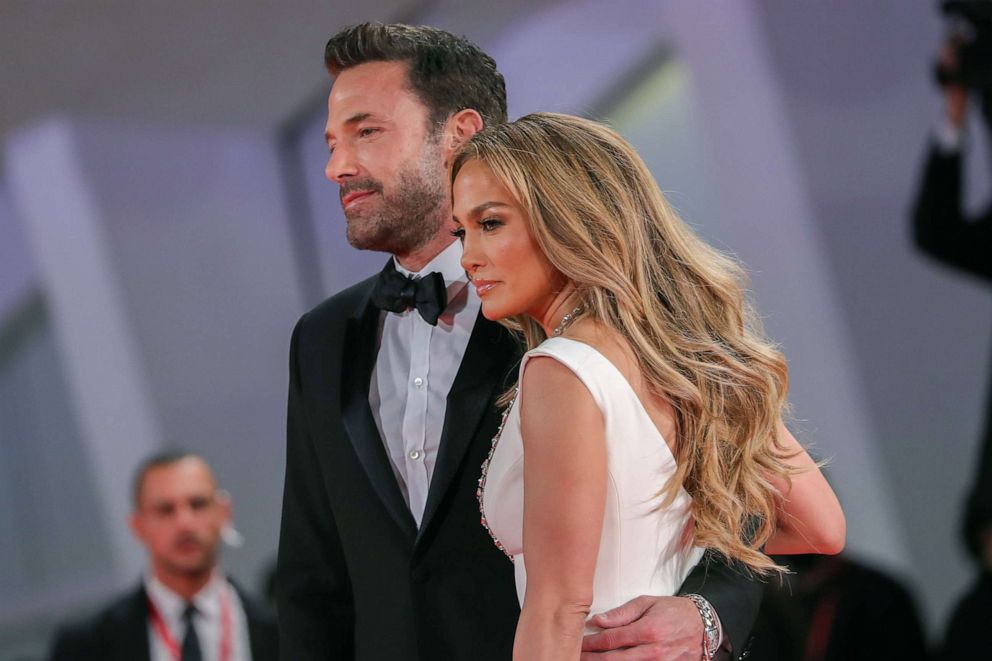 Work-life balance and why he won't direct for James Gunn
These days, Affleck is co-parenting his blended family with Lopez. Affleck has three kids from his first marriage with Garner: Violet, 17, Seraphina, 14, and Samuel, 11.
He said his production company is helping him make films that allow him to be around for his children.
Affleck said being away from his kids while filming Zack Snyder's "Justice League," in which he played Batman, was hard.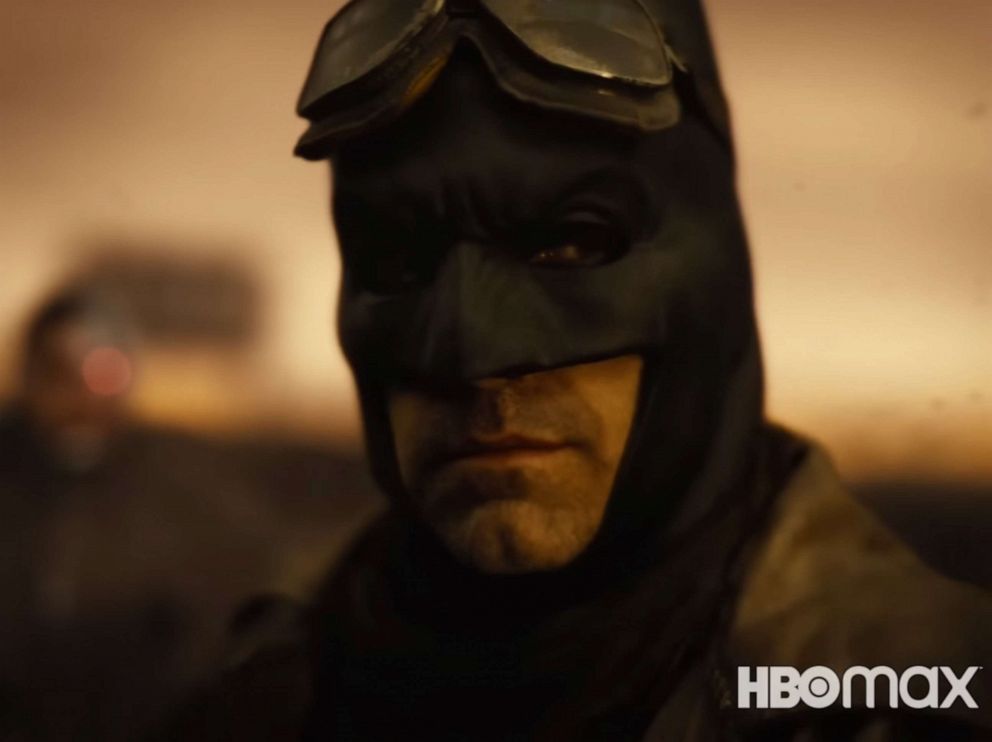 "I just thought, 'This isn't the life I want. My kids aren't here. I'm miserable,'" he said.
"I don't condescend that or put it down, but I got to a point where I found it creatively not satisfying," Affleck added. "And I thought, 'I don't want to participate in this in any way. And I don't want to squander any more of my life, of which I have a limited amount.'"
When asked if he would direct a James Gunn film for DC Studios, Affleck said "absolutely not."
"I have nothing against James Gunn. Nice guy, sure he's going to do a great job," Affleck said. "I just wouldn't want to go in and direct in the way they're doing that. I'm not interested in that."
Affleck said one of the reasons why he co-founded Artists Equity with Damon was because he doesn't want to miss out on seeing his kids grow up.
"I'm divorced. I share custody. I don't want to go to Austin and New Orleans and Georgia anymore and not see my kids," he said. "It just doesn't work. These years are just too important. If I miss them, I'll regret it for the rest of my life. And then I thought, 'OK, well, if I'm in Los Angeles and I'm in an office and I'm doing this work, I can step out for the basketball game or the jazz performance.' So I protect those things."