While the world watched the public mourning and funeral for Princess Diana after her shocking death in 1997, the princess's youngest son, then 12-year-old Prince Harry, said he believed his mom hadn't died.
Describing his thought as "magical thinking," Harry, now 38, writes in his new memoir "Spare" that he believed his mom was "hiding."
Harry told "Good Morning America" co-anchor Michael Strahan that his disbelief that Diana had died was a "defense mechanism."
"I think for anyone, especially if you're a kid, I was 12 years old," he said. "I refused to accept that was what had happened."
Prince Harry in His Own Words: Michael Strahan Reporting
With the release of his memoir "Spare", Prince Harry opens up about his life in the royal family, the loss of his mother Princess Diana, the rift between him and his family, his battle with the British press and so much more.
Diana died at age 36 following a car crash in a Paris tunnel, during which paparazzi pursued her.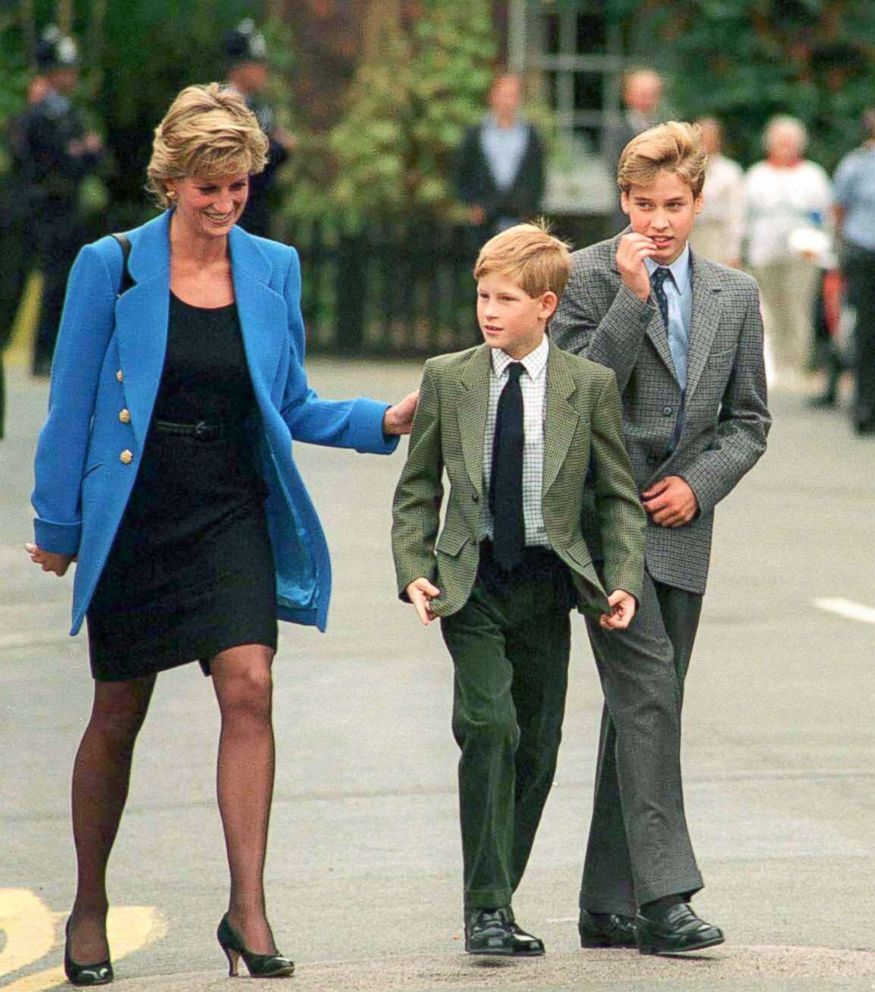 In "Spare," which will be released globally on Tuesday, Harry describes the morning of Aug. 31, 1997, when his father, now King Charles III, delivered the devastating news that Diana died.
"It was really important to be able to sketch that scene and share with people where my story really began," Harry told Strahan, adding, "As a dad, I would never, ever want to have to break that news ever, so I have a huge amount of sympathy and compassion and understanding now about how ill-equipped I guess my dad was, how ill-equipped anybody would be in that situation."
Harry said Charles waited to tell him about Diana until the morning, when he woke him and shared the news.
"I don't think my family knew what to do," Harry said. "I don't think they knew what to do, and I can't say whether other families would've done a better job."
Harry writes in "Spare" about how he suffered after Diana's death, including his inability for many years to cry over her death.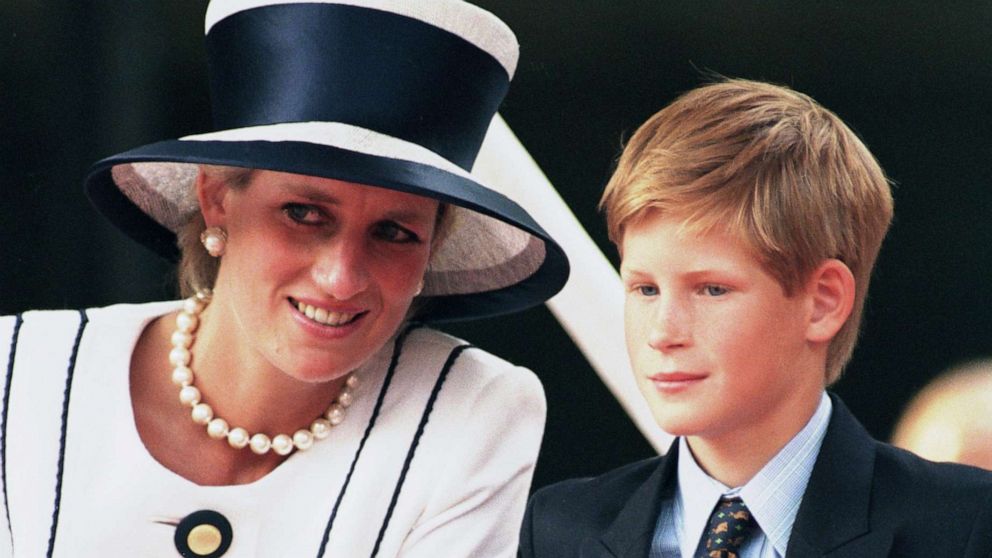 Looking back, he told Strahan he wonders if his experience would have differed had he been able to seek professional counseling after his mom died.
"I wish I had the ability or the opportunity to do some form of therapy, or at least be able to talk more about losing my mum and celebrating her life," he said. "But who's to say that at age 12 whether I would've even said yes to that."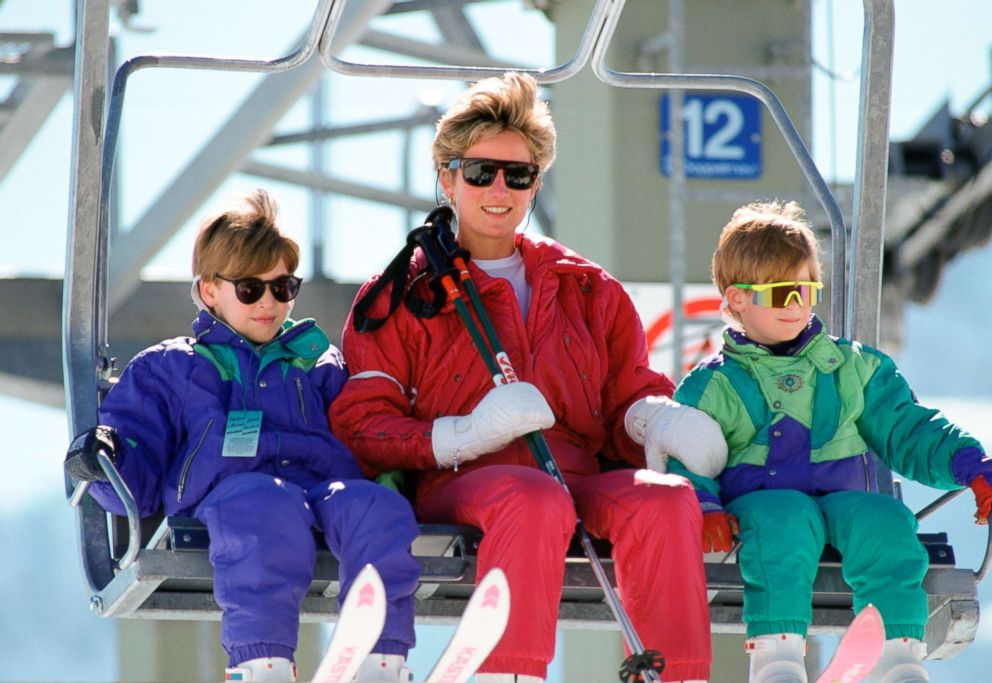 Harry said his military service, in his 20s, helped him cope.
"If you ask me questions like, 'How would your life have differed if you'd done therapy then?' Well, I probably would've done less drugs. I would've probably drunk less, partied less. Not to say I wouldn't have partied and done all those things, I probably would've done [them], but not for the reason that I was doing them," Harry said.
"For me, it was kind of either trying to find a feeling or numb a feeling, but my military service literally saved me," he said.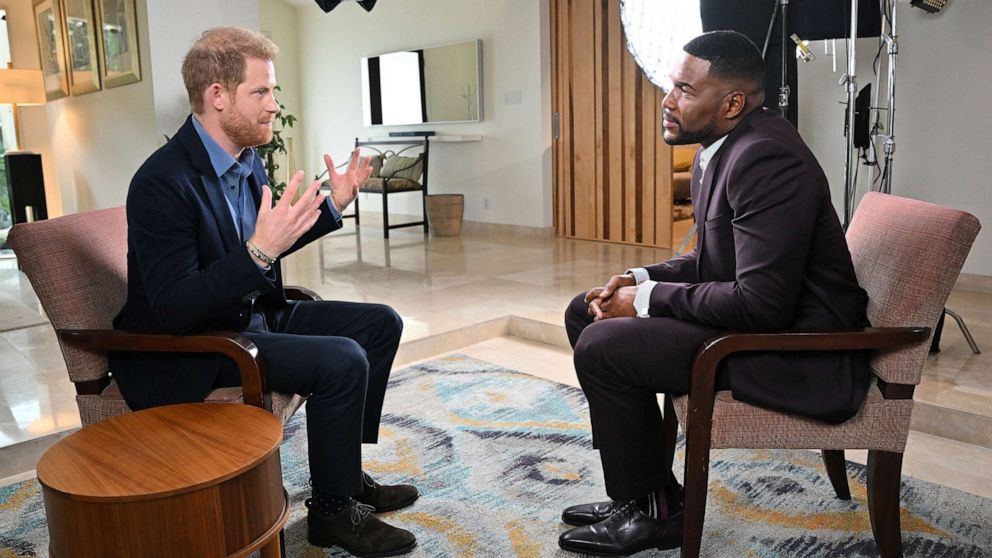 Harry completed his military service in 2015, and five years later shocked the world with an announcement that he and his wife Meghan, the Duchess of Sussex, would be stepping down from their senior royal roles.
WATCH: Prince Harry through the years  
In the years since, Harry and William, the only children of Charles and Diana, have endured a highly-publicized rift, previously unknown details of which Harry shares in "Spare."
The memoir's title is a nod to Harry's birth order as the younger brother of William, the heir to the throne. Harry is fifth in line to the throne, behind William and William's three children.
Harry said he believes Diana would be "heartbroken" at the state of his and William's relationship now.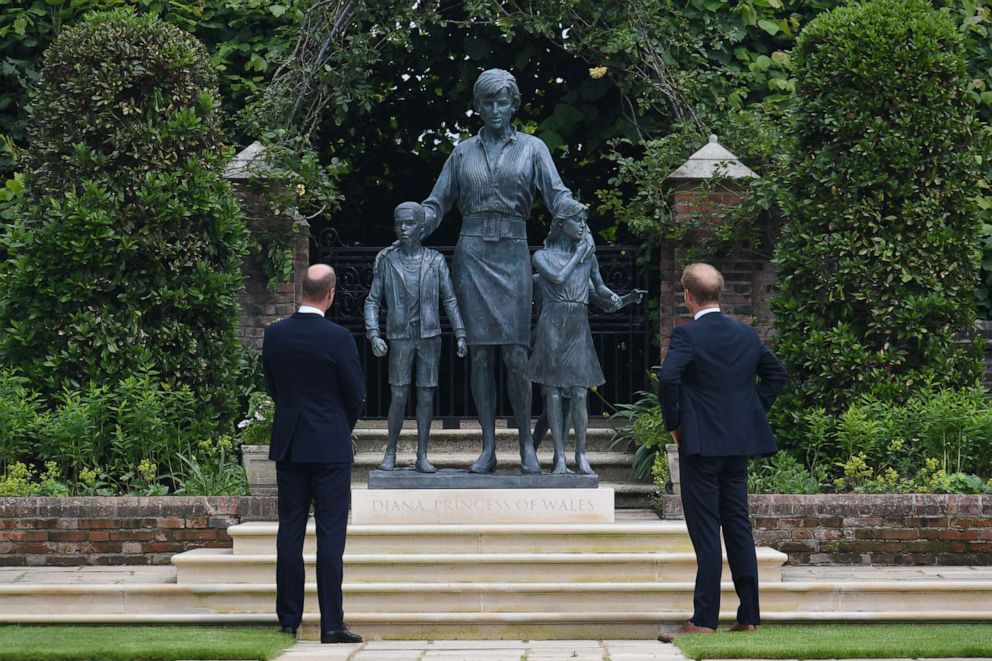 "I think she would be sad," Harry said. "I think she'd be looking at it long-term to know that there are certain things that we need to go through to be able to heal the relationship, but I think she would be heartbroken that it's ended up where it's ended up."
Harry, now a father of two who lives with his family in California, added that he had "felt the presence of my mum more so in the last two years than I have in the last 30."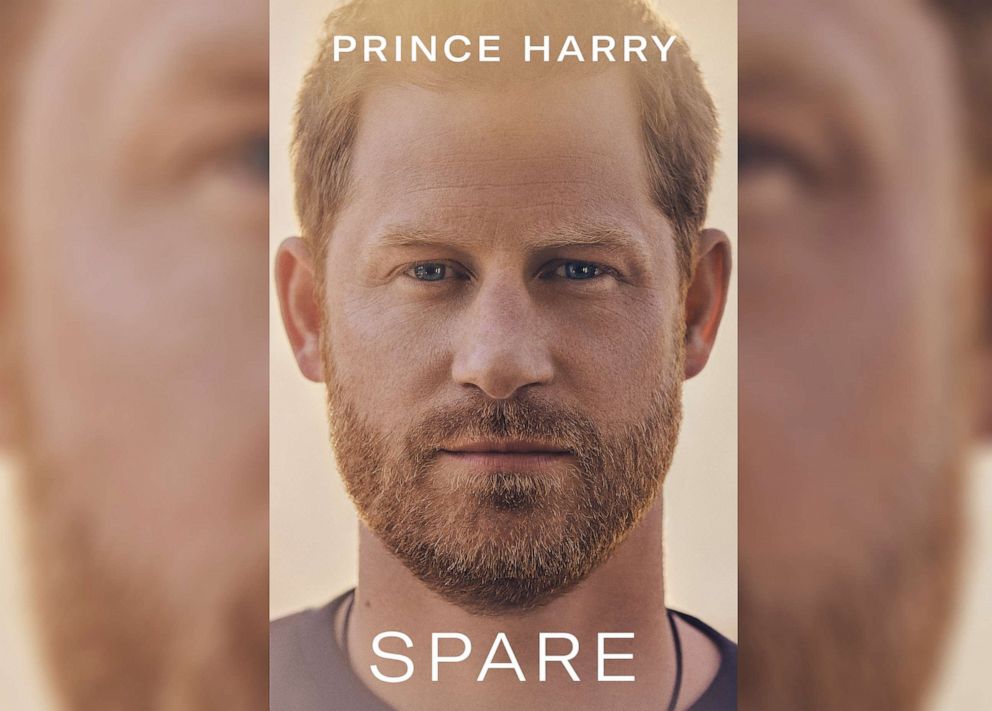 Neither Kensington Palace, the office of William and Kate, the Princess of Wales, nor Buckingham Palace, the office of Charles and Camilla, the Queen Consort, have commented on the claims Harry makes in "Spare."
ABC News reached out to Kensington Palace and Buckingham palace for response to Harry's remarks in our interview. Kensington Palace declined to comment.
ABC News received a response from the law firm representing Buckingham Palace Monday saying that the palace needed to "consider exactly what is said in the interview and the context in which it appears," and asked that we supply them immediately with a copy of the entire interview. We do not do that as a news organization as a matter of policy.