Lisa Rinna is sporting a new hairdo, and it's nothing quite like she's worn before.
The reality star was spotted outside of Vivienne Westwood's Womenswear Fall/Winter 2023-2024 show wearing a multicolored belted top, metallic purple pants and black boots.
While her outfit was hard to miss, the bowl-cut hairstyle she finished the look with was a moment all in itself.
"We went to the @viviennewestwood show and it was SPECTACULAR!!! Thank you @charlielemindu @fredrikrobertsson and the whole Westwood team! #sograteful #honored pinching myself!," Rinna captioned a photo of herself rocking the look.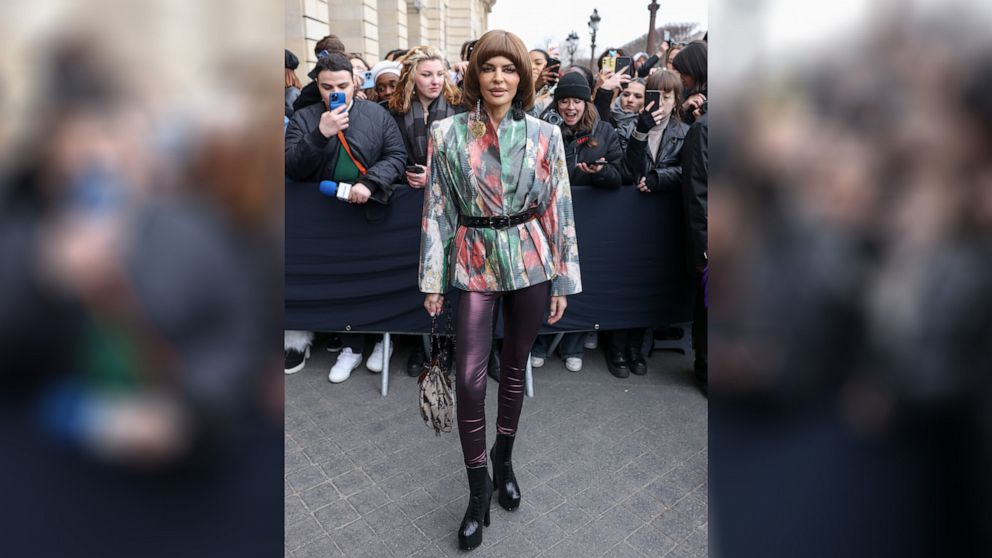 Since posting, Rinna's post has captured the attention of many with over 45,000 likes. There were also loads of comments and comparisons made, with one questioning if she was Will Byers' character from "Stranger Things."
Another said, "I don't remember you being in the Beatles."
Several others compared the look to Dora the Explorer as well as Lord Farquaad from "Shrek."
While the opinions on Rinna's new 'do didn't stop there, she was quickly on to a new hairstyle a day later. She posed outside of Lanvin's Womenswear Fall/Winter 2023-2024 show wearing a totally different sleek, pulled-back hair look.
The "Real Housewives of Beverly Hills" star rocked the look with a cream-colored blazer skirt and two-toned boots. She finished the ensemble off with a pair of black shades.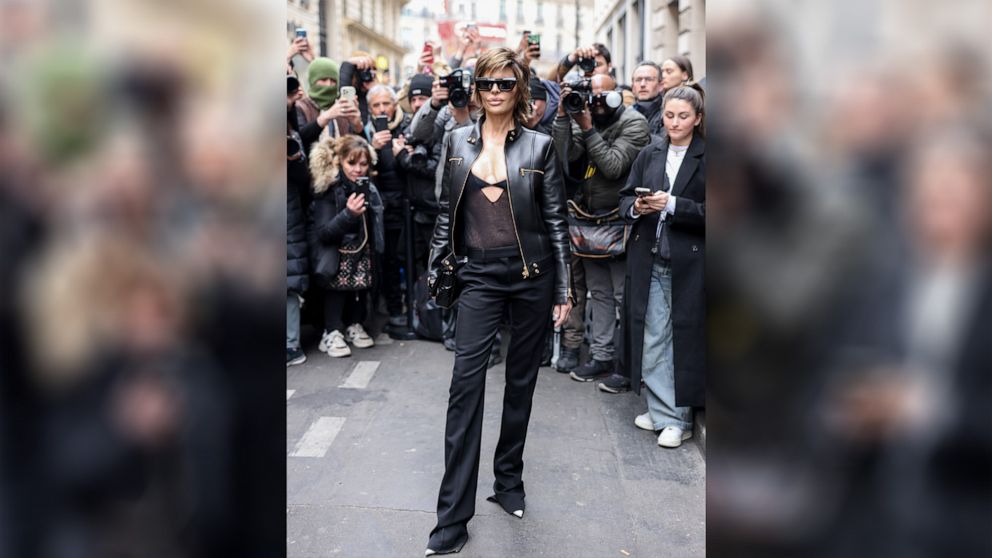 After her Lanvin sighting, she was later spotted wearing her signature piecey pixie cut look while attending Palm Angels Womenswear Fall/Winter 2023-2024 show.
Rinna captioned a photo of her wearing the look, "Last but not least this look for @palmangels #pfw Time for Momma to go home now #iloveparis Keep looking up and keep reaching for the stars."