One of Princess Diana's most famous looks is being auctioned off by Sotheby's.
According to the auction house, bids for Diana's original red sweater covered with dozens of white sheep -- and one black one -- will be taken from Aug. 31 to Sept. 14.
It is estimated to pull in as much as $80,000, according to Sotheby's.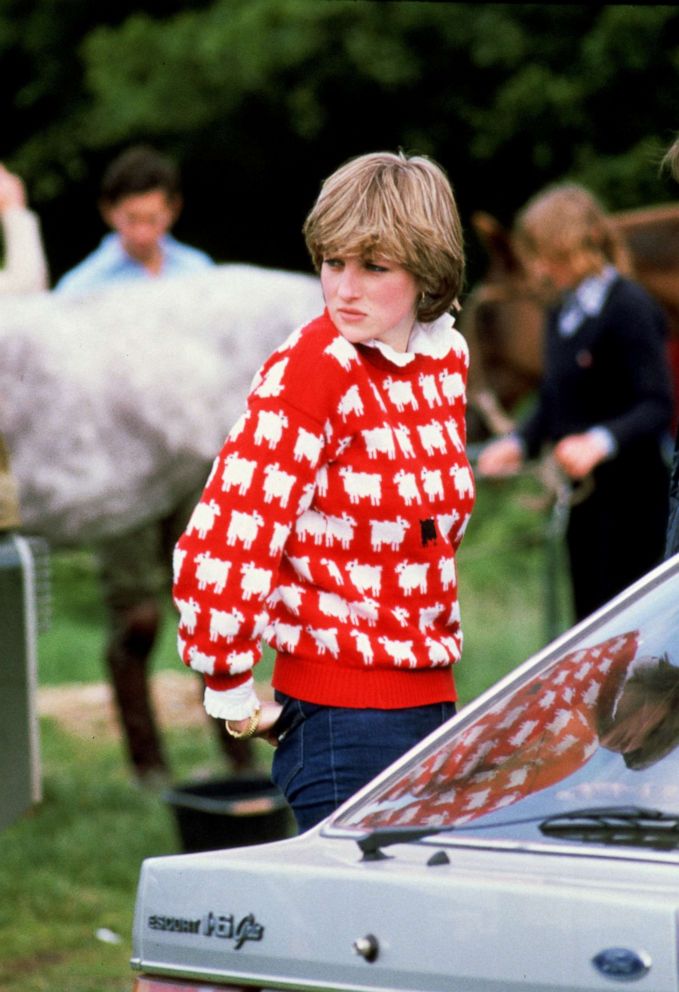 The red sweater, which Diana wore on one public occasion adorned with a thin black ribboned collar, is known as one of her most iconic fashion pieces.
Along with striking design and color, it also symbolizes a statement the royal often made with her fashion choices: Diana was often considered to be the black sheep of the royal family, with her unconventional fashion and progressive actions, including openly shaking hands with AIDS patients in the '80s and refusing to wear extravagant hats when visiting children.
Sally Muir and Joanna Osborne, founders of Warm & Wonderful, which made the original garment, said they discovered the sweater in a small box in their attic earlier this year.
According to Sotheby's, years ago, Diana had "sent it back to the label alongside a request for repair" after damaging one of the cuffs.
"Instead," the auction house wrote on social media, "an entirely new sweater was knitted and returned to her [at that time]."
Muir and Osborne rediscovered the original sweater in March.
"This past March, as we were rummaging through the attic searching for an old pattern, we spotted a small box," they said, according to Sotheby's. "Inside, tucked away beside a cotton bedspread was Diana's original red sheep sweater from 1981."
Warm & Wonderful previously reissued the design in 2020 in collaboration with the brand Rowing Blazers, years after it ceased production of the garment.
According to a product description on the Rowing Blazers website, the new iteration is a "lightweight version ... made from 100% cotton" that "features painstaking updates to the classic pattern and fit, making it more closely resemble the princess' very own Sheep Sweater from the 80s (which we recently unearthed and studied!)."
The reissued sweater is priced at $248.