For over two decades, Sarah Ferguson was one of the most photographed and scrutinized women in the world, but now the 63-year-old is writing her own narrative.
"I feel liberated. It's like I've taken the mental shackles out of my brain," the Duchess of York told "Good Morning America." "I don't know whether it's the queen passing on that I now think I can just sort of say openly what I want to say without worrying I'm going to offend somebody."
She continued, "I'm really truly authentic Sarah now."
The Duchess' newly-released second novel, "A Most Intriguing Lady," is a historical fiction romance centered around Lady Mary, a proper Victorian woman by day and an amateur sleuth by night.
Ferguson told ABC's Juju Chang that in some ways the fictional coming-of-age story mirrors her life as a "royal rebel."
"Lady Mary is me. It is it is me. It is a part of me," she said. "I think that in life it's not just royal institution and monarchy, it's any bureaucracy that tries to allow this redhead to conform."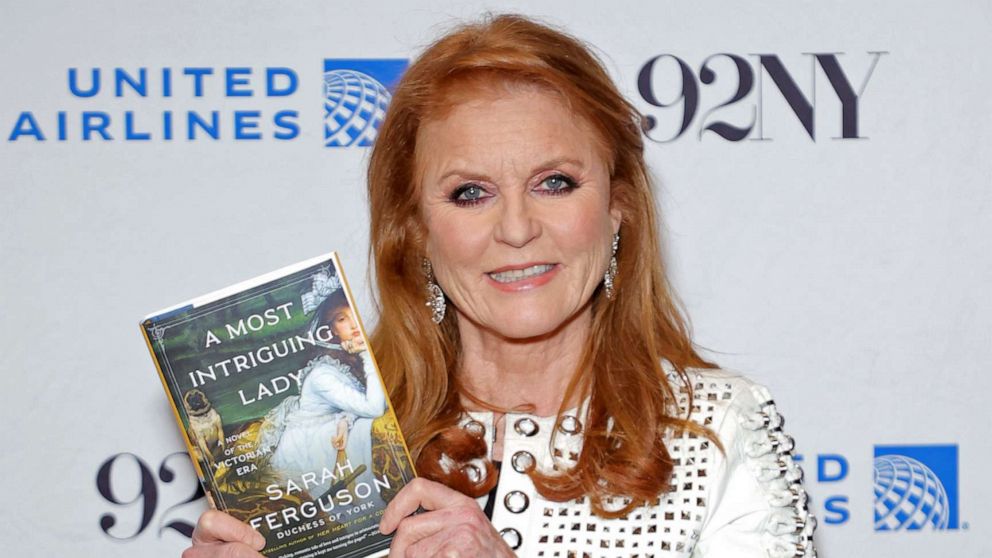 Despite the rebellion, the duchess said she still believes in the "absolute unequivocal institution of the monarchy."
"I totally support the King and the Queen Consort… I've known them all my life," she said, referring to King Charles III and his wife Camilla, the Queen Consort.
Following the death of Queen Elizabeth in September, Charles, her eldest son, became king.
Charles's coronation will take place on May 6 at Westminster Abbey.
Ferguson, who divorced Charles's brother Prince Andrew in 1996, said she is not sure yet whether she will be invited to the coronation, but said she has "adored" Charles all her life and believes that "he is an extraordinary person."
Ferguson also offered praise for Charles's sons, Princes William and Harry, whom she described as "really special boys." Ferguson said she believes William and Harry's mother, the late Princess Diana, would be "very proud" of the brothers' combined five children, her grandchildren.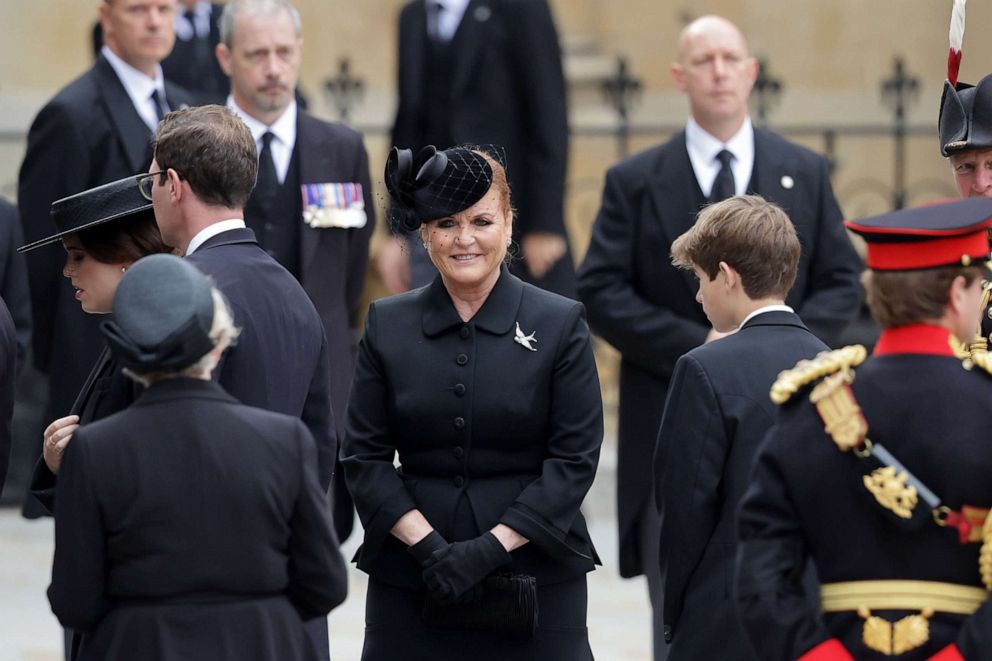 Ferguson said she is "thrilled" to see Harry in particular thrive after his decision to step down in 2020 from his role as a senior working royal, along with his wife Duchess Meghan, and live independently in California. The couple are now the parents of two children, Archie and Lilibet.
"What I'm thrilled about is seeing Harry so happy," Ferguson said. "He's got this lovely wife and he's got beautiful children and I'm thrilled for him for that. He deserves to be loved like that."
The Duchess of York knows navigating difficult family dynamics firsthand after her divorce from her Andrew, and the surrounding controversy around her now ex-husband.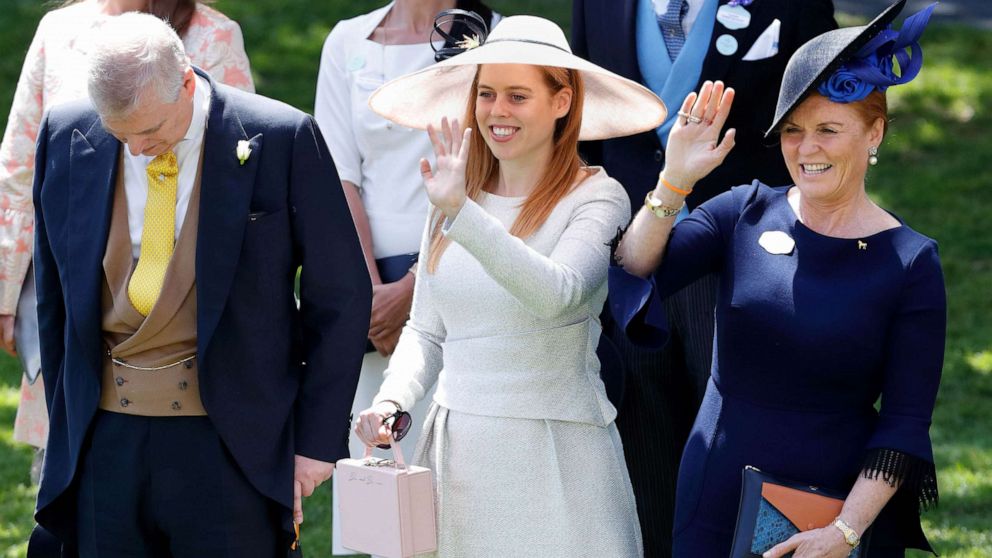 In November 2019, Andrew stepped back from public duties, following scrutiny over Andrew's relationship with Jeffrey Epstein, a convicted sex offender. He lost his military titles and royal patronages in January 2022 amid a legal battle with an alleged victim of Epstein's, Virginia Giuffre, who alleges Epstein trafficked her to Andrew, who she says took advantage of and sexually abused her when she was under 18.
Last year, Andrew agreed to settle a sexual assault lawsuit from Giuffre. He has repeatedly denied the allegations.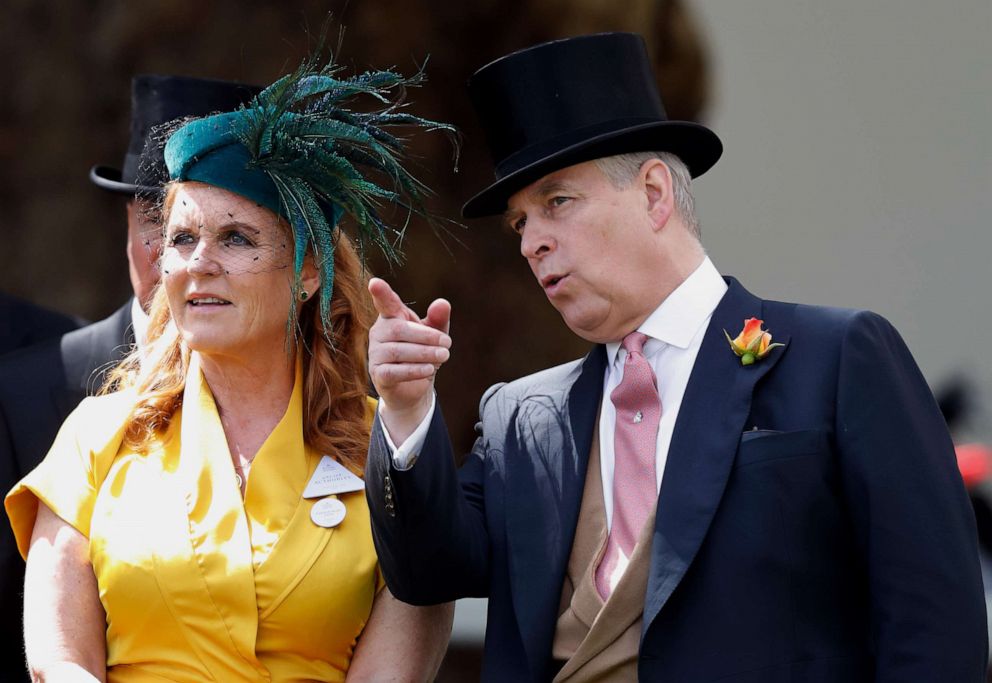 "We've been there for each other," Ferguson said of her relationship with Andrew. "You know, when I've gone through really bad times in the past, Andrew's always been there. He is exceptionally kind and he is a very seriously good grandfather."
Adding of herself and her two daughters with Andrew, Princesses Beatrice and Eugenie, she said, "We are women that also have had to see the extraordinary demise of a very strong man and that has been really difficult to see, but you can't take on everybody's journey. That's his journey."
Ferguson said the scandal surrounding Andrew brought her closer to the late queen.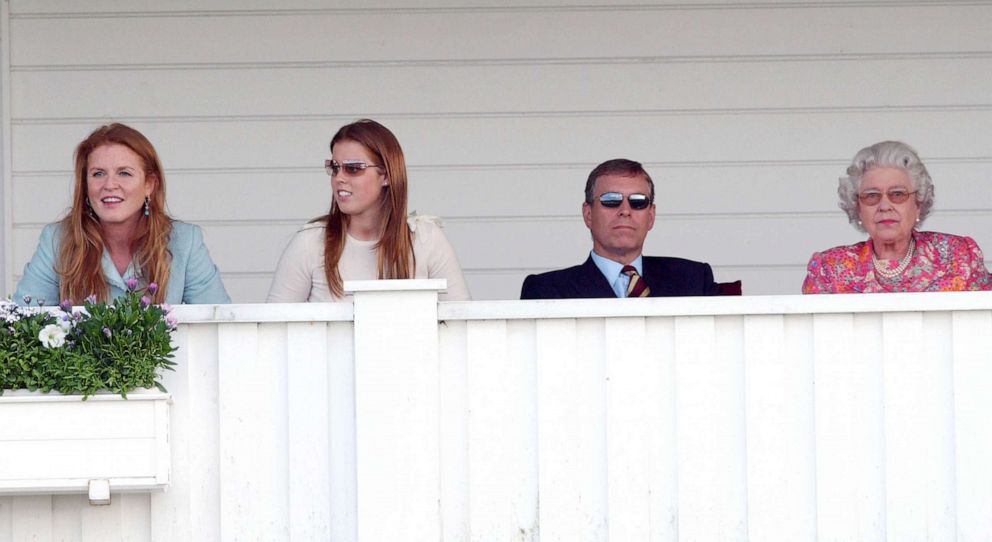 She has continued to honor the queen by caring for her beloved corgis after her death.
"The most incredible thing about her majesty was that she listened. She really was my idol," said Ferguson. "And the corgis live with me and we go out and then they bark into the air, and I think the queen's with me when they do."