Prince Harry claims in his new memoir "Spare" that members of the royal institution fed stories to the British press and refused to set the record straight on false reports.
One specific example, he claims, came via his stepmother, Camilla, the Queen Consort, who wed Harry's father King Charles III in 2005.
In his memoir, Harry claims Camilla leaked details of a private conversation with his brother Prince William to the press, shortly after meeting him for the first time.
He also writes in his memoir about how he himself felt just before his father's marriage to Camilla. "I had complex feelings about gaining a stepparent, who I thought had recently sacrificed me on her personal PR altar," he writes.
In a wide-ranging interview with "Good Morning America" co-anchor Michael Strahan on Monday, the Duke of Sussex elaborated on that statement, saying he has "compassion" for Camilla, but "draws a line" at what he claims were her actions at the time.
Prince Harry in His Own Words: Michael Strahan Reporting
With the release of his memoir "Spare", Prince Harry opens up about his life in the royal family, the loss of his mother Princess Diana, the rift between him and his family, his battle with the British press and so much more.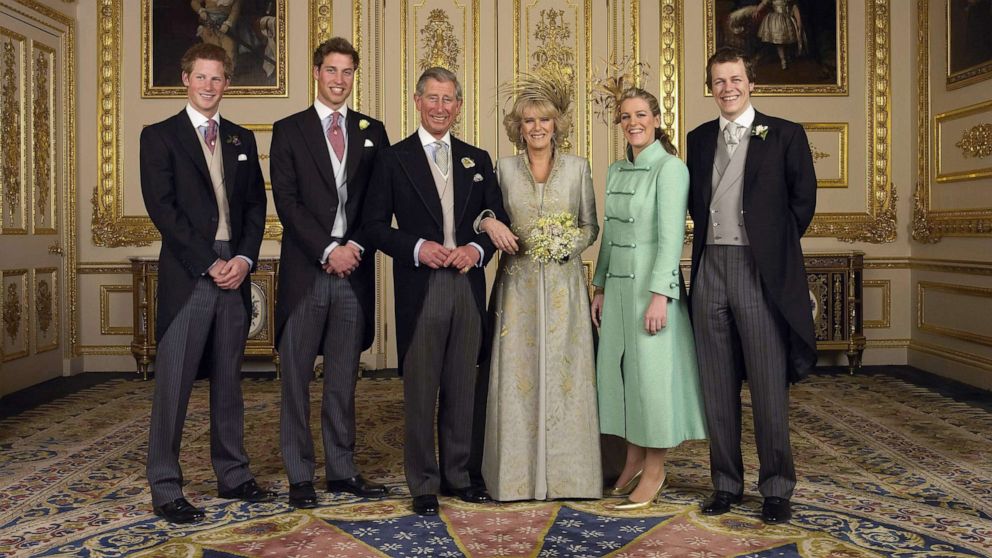 "I have a huge amount of compassion for her, you know, being the third person within my parents' marriage," Harry said, referring to Camilla's acknowledged position as Charles' mistress during part of his marriage to the late Princess Diana, Harry's mother.
"She had a reputation or an image to rehabilitate, and whatever conversations happened, whatever deals or trading was made right at the beginning, she was led to believe that that would be the best way to do it," Harry continued. "And I don't have a problem with any member of my family needing to rehabilitate their image, but if that rehabilitation or that relationship with, in this case, the British tabloids, comes at the cost of my girlfriend or my family -- my close family or my larger family -- then I draw a line at that."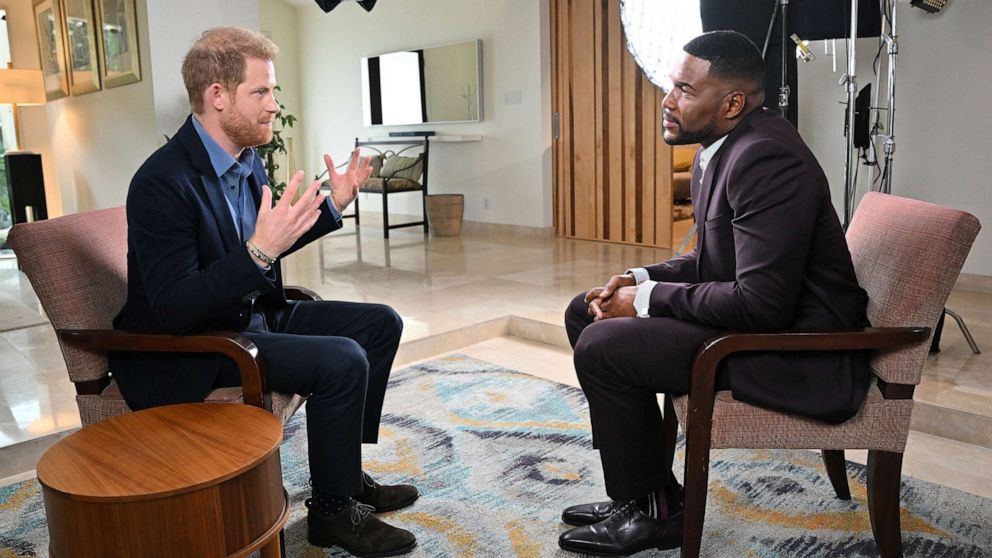 Camilla became the Queen Consort in September, following the death of Queen Elizabeth II.
Neither Kensington Palace, the office of William and Kate, the Princess of Wales, nor Buckingham Palace, the office of Charles and Camilla, the Queen Consort, have commented on "Spare."
ABC News reached out to Kensington Palace and Buckingham palace for response to Harry's remarks in our interview. Kensington Palace declined to comment.
ABC News received a response from the law firm representing Buckingham Palace Monday saying that the palace needed to "consider exactly what is said in the interview and the context in which it appears," and asked that we supply them immediately with a copy of the entire interview. We do not do that as a news organization as a matter of policy.
WATCH: Prince Harry through the years
As sections of "Spare" were leaked prior to the book's Jan. 10 release, Christopher Wilson, a royal biographer and commentator, took to Twitter to refute what Harry claims in his book.
Wilson, the author of the 1994 book "A Greater Love: Prince Charles's Twenty-Year Affair with Camilla Parker Bowles," alleges it was a person employed by Harry's father who "briefed against" the young prince.
"As #Camilla's biographer I can say with absolute conviction she never briefed against Harry," Wilson wrote on Twitter. "The individual concerned was employed by Charles, not Camilla."
The queen's funeral in London in September was one of the few times in recent years that Harry -- who now lives in California with his wife Meghan, the Duchess of Sussex, and their two children -- has publicly appeared with Camilla and other members of the royal family since stepping down as a senior working royal in 2020.
"We haven't spoken for a long time," Harry said of his relationship with Camilla now. "I love every member of my family, despite the differences or the difficulties that those relationships have put out, I guess. When I see her, we're perfectly pleasant with each other."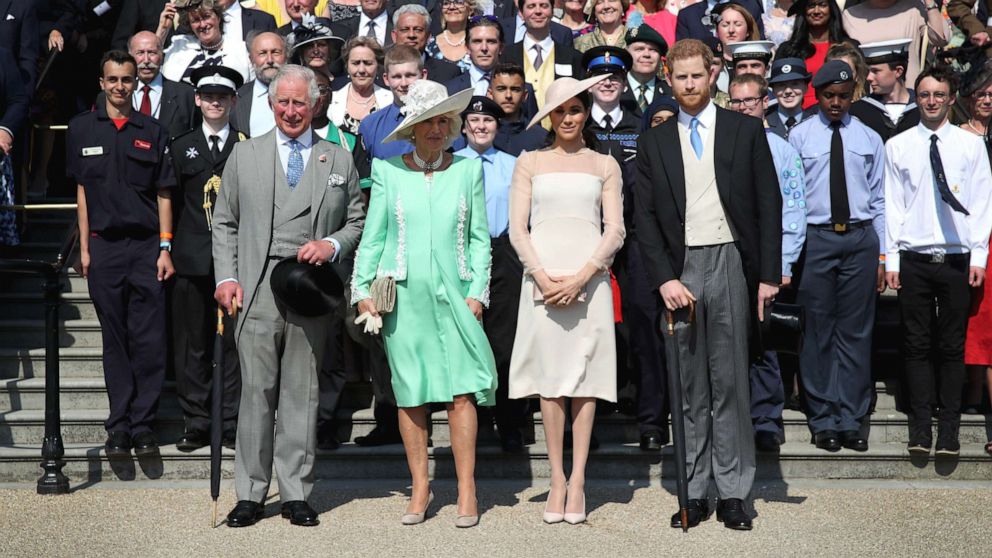 Harry said he recognizes Camilla, a mother of two from a prior marriage, as his stepmother, one who is not an "evil stepmother."
"I see someone who married into this institution, or got involved with this institution, and has done everything that she can to improve her own reputation and her own image for her own sake, and I can understand why," he said.
However, referring to his memoir's claim that Camilla leaked private information to the press about his family, he added, "I can forgive that, but it needs to stop."
The memoir's title, "Spare", is a nod to Harry's birth order as the younger brother of William, heir to the throne. Harry is fifth in line to the throne, behind William and William's three children.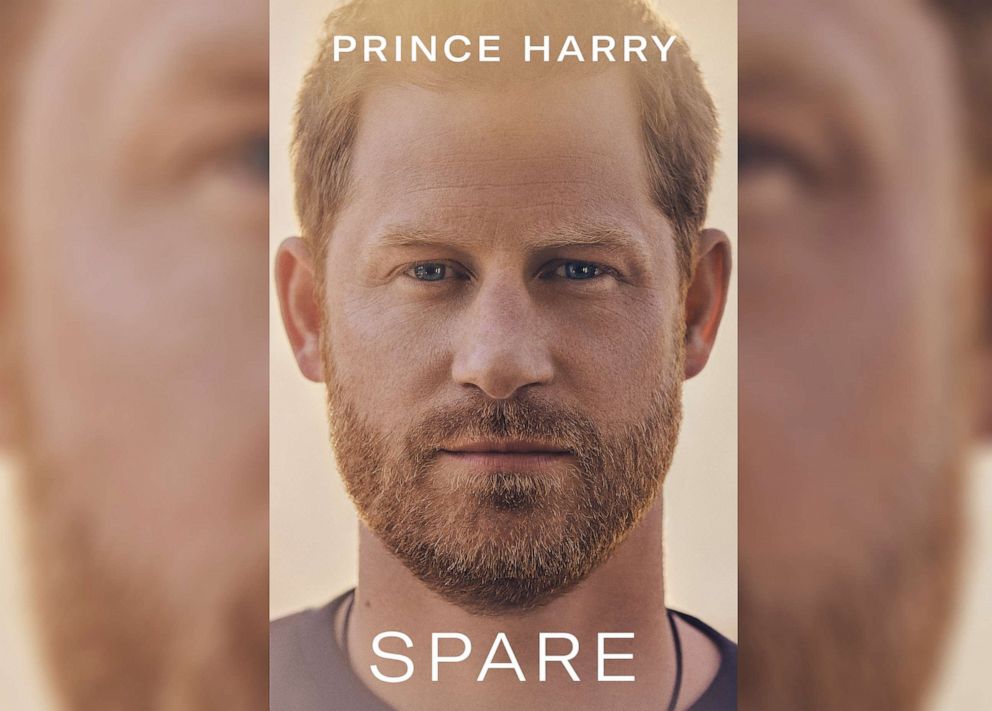 "Spare" goes on sale around the world on Tuesday, Jan. 10.